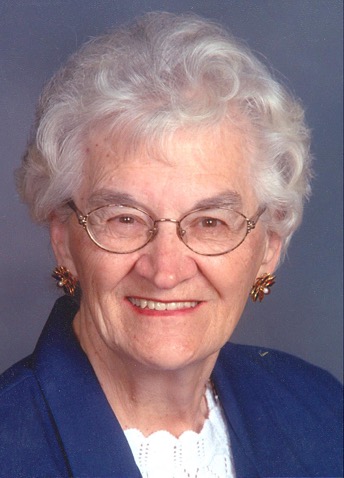 91
Thursday, Feb. 11
Chancellor
Lorene Marion Harms was born on April 30, 1929, near Chancellor, to Herman and Olive (Rector) Harms. She grew up attending rural school and then graduated from Chancellor High School in 1947. She went on to earn a teaching certificate from General Beadle College and then taught rural school for one year.
On Feb. 11, 1949, she was united in marriage to Henry H. DeNeui, at the Delaware Reformed Church, rural Lennox. The couple made their home in Chancellor. Lorene was a wife and mother who also worked outside her home for many years. She was employed at the grocery store in Chancellor, helped several area farmers, and worked in production at McCord in Canton and as a seamstress at Dakota Industries in Hurley. Henry died on July 22, 1999.
Lorene was an active and faithful member of the Chancellor Reformed Church were she participated in many Bible studies, women's organizations and various volunteer roles. She also belonged to the Chancellor American Legion Auxiliary. She enjoyed fishing, hunting, gardening, sports, puzzles and attending her grand and great-grandchildren's events and activities. Most of all she was a loving wife, mother and grandmother, who deeply loved and cared for her family.
Besides her husband and parents, Lorene was preceded in death by one grandson, Kevin Fluth; siblings: Marge Burma, Harriet Dreesman, Kenneth Harms, Leonard Harms and Raymond Harms.
Grateful for having shared her life are her children: Glenda (Boyd) Fluth, Sioux Falls; Mary (Craig) Mulder, Canton; and Russell (Lois) DeNeui, Sioux Falls; eight grandchildren and 21 great-grandchildren; brother, Earl (Linda) Harms, East Stroudsburg, Pa. and a host of other relatives and friends.
Funeral services were held on Monday, Feb. 15 at Chancellor Reformed Church with burial in the Lennox Cemetery.
Funeral arrangements provided by Dindot-Klusmann Funeral Home, Lennox.