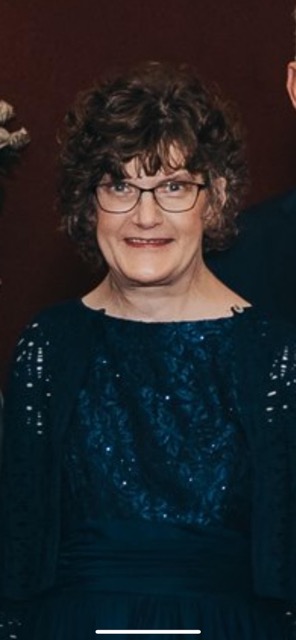 53
Thursday, Sept. 30
Parker
Melissa (Missy) was born on Aug. 10, 1968, in Mitchell to Dale and Ruth (Kippes) Thomas. From the time she was born, she was a fighter. Missy was born with heart complications, and fought her entire life to be there for her family, husband and daughter.
Missy graduated from Mitchell High School in 1987, attended Dakota State University, and graduated from Huron University in 1993.
On Oct. 29, 1994, Missy married her love and life partner, Brian Leber. They made Parker their home and a community that Missy loved to live in and be a part of.
While in Parker, Missy worked at White's Pharmacy and the Turner County Courthouse. She enjoyed taking her dog, Winston and taking him for walks in the community. Missy's greatest pride and accomplishment in life was bringing her daughter, Catherine, into the world. She was a devoted, proud and ever supportive mother.
Grateful in sharing her life with her are her husband Brian; daughter Catherine (Dakota) Hurst, Rapid City; parents Dale and Ruth Thomas, Mitchell; sisters Mindy (Joe) Childs, Mitchell, and Jane Whitney; mother-in-law Pat Leber, Parker; sisters and brothers-in-law Lyle (Maria) Leber, Tea, Regina (Todd) McKenney, Parker, Richard (Dawn) Leber, Parker, Karmen (Dan) Schneider, Java, Karla(Jason) Thorson, Hardwick, Minn., Jolene (Bob) Lingen, Parker and Maria (Tom) LaPorta, Shawnee, Kan. Missy is preceded in death by her grandparents, father-in-law Ron Leber, and brother-in-law Kevin Leber.
Funeral services were held on Wednesday, Oct. 6 at St. Christina's Catholic Church. Arrangements by Hofmeister-Jones Funeral Home.