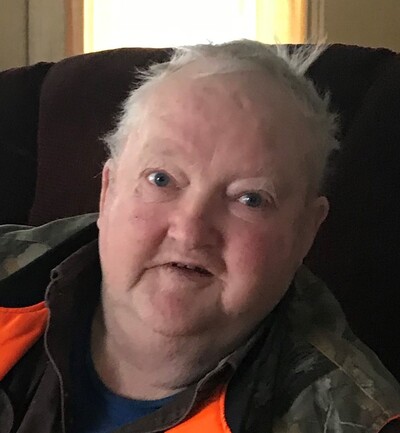 76
Wednesday, May 19
Freeman
Merlyn was born July 12, 1944, to the late Harvey Van Hove and Norma Hovaldt Van Hove in Sioux Falls. Merlyn was an avid cattleman, owning and operating his cattle and dairy farm. He was associated with Curtiss Breeding Service and AI'd cattle throughout his life, making many a lifelong friend along the way.
Before moving to a farm outside Freeman in 1970, Merlyn was in the US Navy from 1965 to 1969. He fondly remembered his time in the service and had the utmost respect for all service members, including those within his immediate family and was Honorably discharged as a Marine mechanics E5, who'd proudly served on the USS SHANGRI-LA CV-38.
Throughout Merlyn's life in Turner County, he was always willing to give his time to organizations that mattered to him, such as the 4H club, Freeman School Board and countless other worthwhile causes. Merlyn had a passion for all things related to his family, friends and the wellbeing of livestock and had an incredible and overwhelming wealth of knowledge related to all thing's cattle.
Merlyn married Karen Ann Enstrom, Nov. 6, 1965, and from that union, they were blessed with three sons, Lee of Lennox, Jay and wife Hazel of Winnipeg, Canada and Adam of rural Freeman. The love for his three grandchildren was always on display, with three of them to mention—Halle of rural Menno along with Maverick and Evelyn of Winnipeg, Canada.
Additional survivors include brothers Lyle (Deb) Van Hove of Parker, Scott (Dierck Casselman) Van Hove of Miami, Florida and Reed (Tammy) Van Hove of Elgin, Minn. Surviving sisters include Nina (Doug) Behm of Shrewsbury, Mass.; Nita Wirth of Sioux Falls and Rita (Mike) Snowden of Sioux Falls; sister-in-law Karen Van Hove of Las Vegas, Nev., along with special nieces and nephews of note, including Jonda (John) Heckel of Shakopee, Minn. and Sonya Rippe of St Louis Park, Minn., Tami (Riston) Berens of rural Marion, Mike Van Hove of rural Parker and Nicole and Elizabeth Barlow of Minneapolis, Minn.
Preceding him in death are parents, Harvey and Norma Van Hove; siblings and in-laws Keith and Victoria Van Hove, Larry Van Hove, David Van Hove, Donna Towne, Karla Rollins, Jean Ellen Schrag and Ardis and Ross Walker. Also preceding him in death were sister-in-law Cathy Van Hove and Glenn Rippe.
Merlyn cared deeply for sick children and fellow servicemen and women, which led him to support causes that he believed in, such as St Jude Children's Research Hospital and Disabled American Veterans. In lieu of flowers or other gifts, please feel free to contribute to one of these two worthy charities.
An informal celebration of life will be held Thursday evening, May 27from 5-7 p.m. at Hofmeister Jones Funeral Home in Parker.