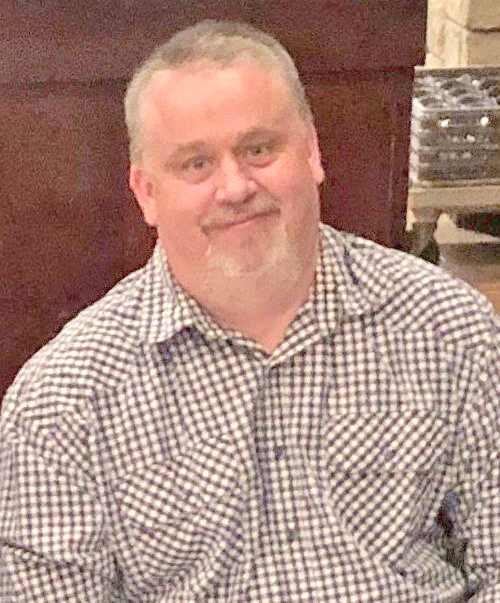 50
Dec. 8
Parker
Mike Van Vliet, 50 of Parker, passed away on Dec. 8, 2021 at Sanford USD Medical Center, Sioux Falls.
Michael Scott Van Vliet was born on June 25, 1971 in Willmar, MN to Jerry and Barbara (Kuiper) Van Vliet. He was the oldest of 4 children. Mike graduated from Mount Vernon Christian High School in Mount Vernon, WA in 1989, and continued his education at Dordt University, where he received his Bachelors in Mechanical Engineering. He took a job at Component Manufacturing and has been there ever since.
On August 23, 2003, Mike married Jamie Dreyer in Sioux Falls, SD. They had four sons, Matthew, Seth, Alex, and Jake. The boys were Mike's passion. Often times they all could be seen playing basketball in the driveway. Mike coached youth sports in Parker, including basketball and baseball. Mike coached all of his boys in their sports, and was instrumental in the improvements at the baseball fields. He was a proud supporter of the Parker Pheasants, and an avid fan of the Seattle Seahawks.
Grateful for sharing his life are his 4 boys Matthew, Seth, Alex, and Jake; parents Jerry and Barb Van Vliet of Sioux Falls; siblings Kristin (Chad) Pater of Sioux Falls, Jocelyn Van Vliet of Apex, NC, and Ryan (Courtney Benard) Van Vliet of Chicago, IL; nieces, nephews, and a host of friends.
Mike is preceded in death by his grandparents and his aunt, Donna Kuiper.
Memorial Service was held at 11:00 a.m. Thursday, Dec. 16, 2021 at Grace Lutheran Church, Parker. Lunch followed at the fellowship hall. Visitation was held from 5:00-7:00 p.m. Wednesday, Dec. 15, at Hofmeister-Jones Funeral Home, Parker. The service will be broadcasted at https://www.facebook.com/HofmeisterJonesFuneralHome/. Arrangements by Hofmeister-Jones Funeral Home.
In Lieu of Flowers, memorials may be directed to the Parker Ballpark Association, PO Box 265, Parker, SD 57053.
Funeral services were provided by Hofmeister-Jones Funeral Home in Parker.