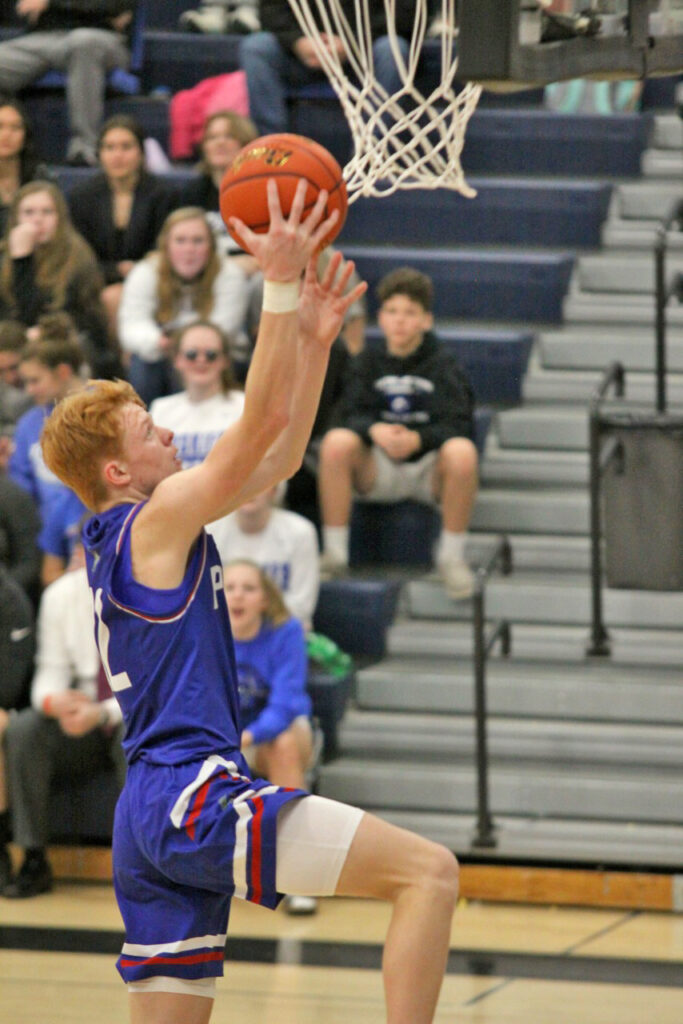 By Shane Merrill | Sports
Directly after the girls game the Parker boys were set to face the Elk Point-Jefferson boys in the late match-up. Parker entered the game with a 1-1 record, and hung tough throughout, but in the end missed free throws and key opportunities were enough to sink the Pheasants, 63-45.
EPJ got off to a hot start in the game, rattling off the first nine points. Parker finally found light in their offense, as Carter Robertson and Jaivyn Deboer helped Parker rattle off 13 straight, taking a 13-9 lead midway through the quarter. EPJ came right back, and led 16-15 after one.
Both teams continued to trade blows in the second quarter, as once again Parker went ahead early only to see the Huskies come right back and push ahead late, leading 31-25 at the half.
The Pheasants had ample opportunities in the third and fourth quarters to push ahead in the game, pulling within three several times, even missing key free throws to pull within one. The final three minutes of the game spelled doom for the Pheasants as EPJ went on a 10-0 run never again allowing Parker a late chance, and going on to take the victory, 63-45 dropping the Pheasants record to 1-3 on the season.
Carter Robertson led the Pheasants with 13 points, but as a team Parker shot just 36 percent and shot just 30 percent from the free throw line. The Pheasants were able to force 19 turnovers, but were outrebounded 44-28.
Parker next faced Parkston.