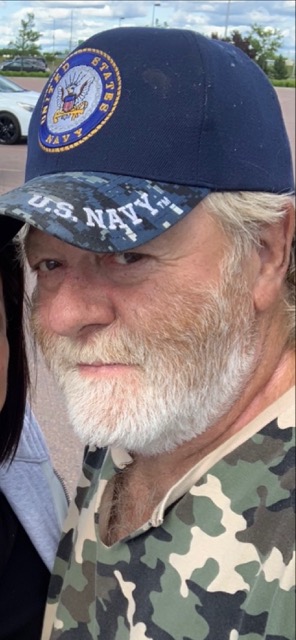 74
Saturday, Oct. 9
Sioux Falls
Neil Eugene Petersen was born on July 8, 1947 in Sioux Falls to Frisco and Clara Jane (Knudsen) Petersen. He was the oldest of five children. The family moved to Parker in 1961, where he attended school. Neil joined the United States Navy, serving from 1964-1968 during the Vietnam War. He was very proud to be a veteran.
Neil was united in marriage to Jacqueline Sona on Sept. 27, 1969 in Sioux Falls. To this union two children were born, David and Tonya "Toni".
Neil started working as a farmer and in road construction as a land surveyor. He later was a truck driver, driving for Midwest Coast. He then worked for Chancellor Co-op for several years. Neil later worked for Big O Tires as a sales associate, and most recently worked part-time at O'Reilly Auto Parts before retiring.
When he wasn't working, Neil could be found on his motorcycle or out on the water fishing. He was a member of the Gold Wing Motorcycle Club for several years. He enjoyed taking family and friends out fishing and bonding with them. He also spent many hours fixing things in his shop – a mechanic of sorts. Neil loved going to his grandchildren's sporting events. He was a pseudo dad to Malinda and Zac Petersen, stepping up after their father Todd passed away. He was affectionately called "Grandpa Grumpy" and "Uncle Fur Face" by his grandkids and nieces and nephews. They meant the world to him.
Neil was dearly loved and will be deeply missed by his son David (Beverly) Petersen of Sioux Falls; daughter Tonya "Toni" (Dale) Konrad of Southlake, Texas; grandchildren Amanda (Greg) Jones, Sioux Falls, Bailey Petersen and Carter Petersen, Sioux Falls, Max Konrad and Alex Konrad, Southlake, Texas; great-granddaughter Camryn Jones; brothers Joel Petersen and Mark (Barb) Petersen; and many nieces and nephews. He was preceded in death by his parents Clara Jane and Frisco Petersen; brother Todd Petersen; sister Jody Dreves; and brother-in-law Alfred Dreves.
Funeral Services were be at 1:00 p.m. Thursday, Oct. 14 at Grace Lutheran Church, Parker, with visitation one hour prior. Burial with Military Honors to follow at Rosehill Cemetery, Parker. Arrangements provided by Hofmeister-Jones Funeral Home. The service will be live streamed at: