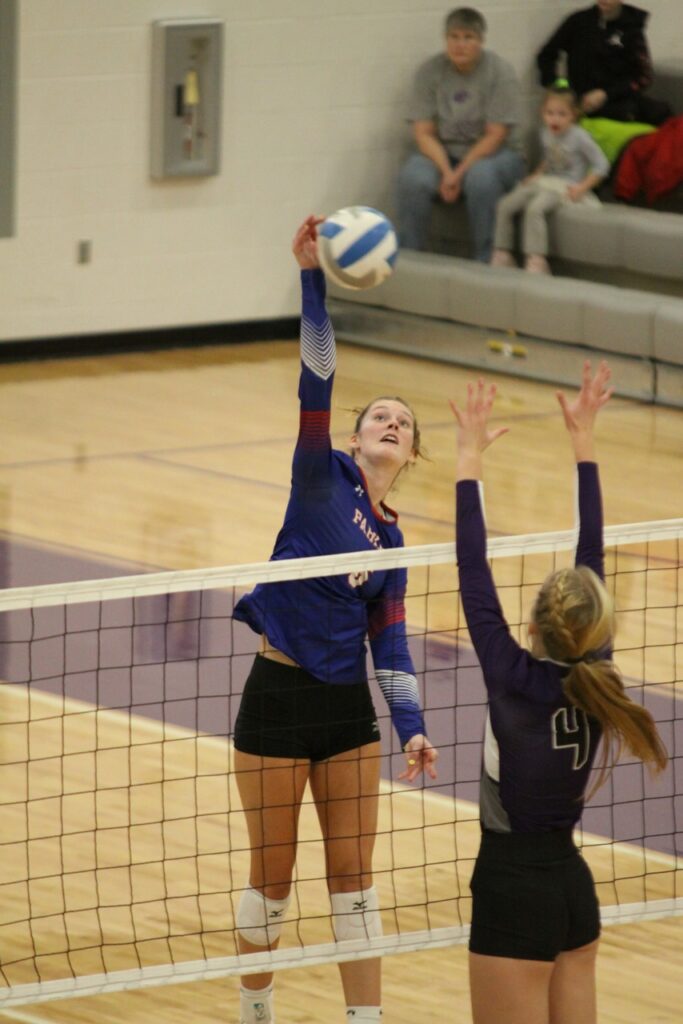 Shane Merrill | Sports
Coming off their opening round win over Canton, the Parker Pheasants found themselves traveling to unfamiliar territory last Thursday night, heading to North Sioux City to face off against Dakota Valley. The Panthers were seeded number one in region 4A, and were ranked number two overall in class 'A'.
The Pheasants put together one of their better matches of the season, keeping one of the top ranked teams on the ropes the entire night, but in the end the Panthers were too much to handle, taking the win 3-0.
The first set was back and forth up until the end. Dakota Valley rallied to the first lead, but Parker hung tough, eventually pulling ahead 18-16 and forcing a Panther timeout. Dakota Valley dug in, and ran off an 8-1 run, winning the set 25-19.
The second set was nearly identical, but Parker jumped ahead early up 10-7. They expanded the lead to 13-8, but once again Dakota Valley found a way, taking a six point lead late in the match. The Pheasants had one last gasp in the set, rattling off five straight to pull within 20-19 and forcing a time out, but the Panthers once again found a way, winning 25-20.
The third set was squarely on the Panthers shoulders, as Dakota Valley won the set 25-13 and the match 3-0.
Leading Parker in her final match as a Pheasant was Brooke Berens with a double-double, hammering 12 kills and digging up 30 shots. Lexi Even will also graduate the squad after a stellar Parker career, posting 31 digs in her final match. Junior setter Terryn Fuller also had 20 assists.
Parker will now enter the offseason looking to retool their lineup, but will return four starters for next season.