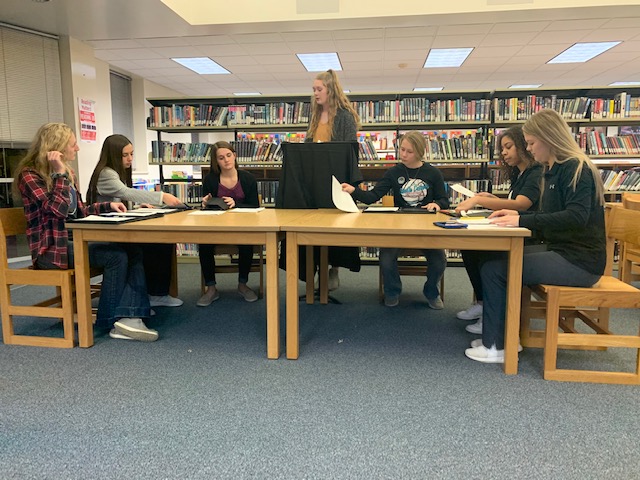 Dawn Rye | Writer
At last week's Parker School Board meeting the Parker FFA Chapter presented to the board their research on the wind turbine issue in Turner County.
Parker ag teacher, Kelly Dunkelberger said the FFA chapter is competing in a political career development event with 150 district members that would be present at the contest. The Parker FFA group would be competing against six teams regarding ag-related issues.
She explained the group would be presenting the wind turbine issues that have been a hot topic in the Turner County planning and zoning commission. Dunkelberger said the group researched the topic and their opinions are not what the students feel or how their families feel about the issue.