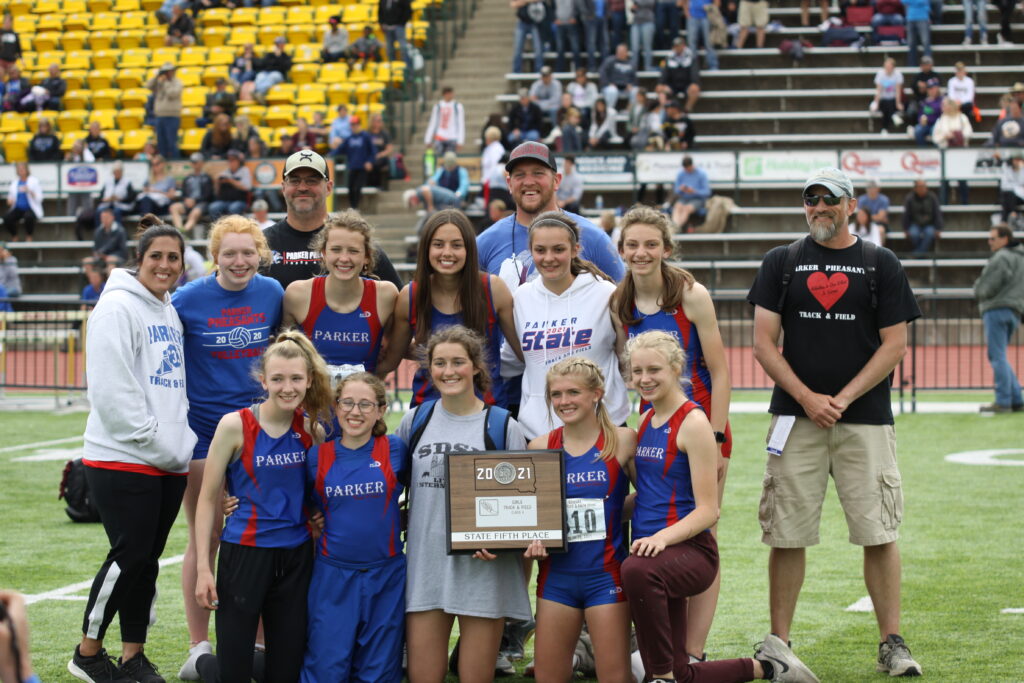 Shane Merrill | Sports Writer
The Parker girls strong run this season came to a close last weekend as they traveled to the Black Hills for the State 'A' track meet. Parker brought home two champions and a host of other top-eight finishers to claim fifth place.
Leading Parker was Lexi Even who finished her junior season with two championships as well as a runner-up and third place finish. Even took home first in the 100m dash in what many called the race of the day, edging out Haleigh Timmer from St. Thomas More, 12.813 to 12.819. Even also took second in the 200, with a time of 26.07 with Avery Schmeichel of West Central taking first in 25.80.
Even capped her impressive run with a third place finish in the 400.
In the relays, the Pheasants continued their dominance in the 4×200, as Even, Shayla Voeltz, Anna Reifenberger and Janae Olson squeaked by West Central 1.44.84 to 1.44.88.
In the triple jump senior Cierra Mohr added a point for Parker, placing eighth with a jump of 33-06.25.
The Pheasants also had a school record go down for the second time this season in the long jump, as sophomore Janae Olson leaped 16-09.25 just missing second place and taking third.