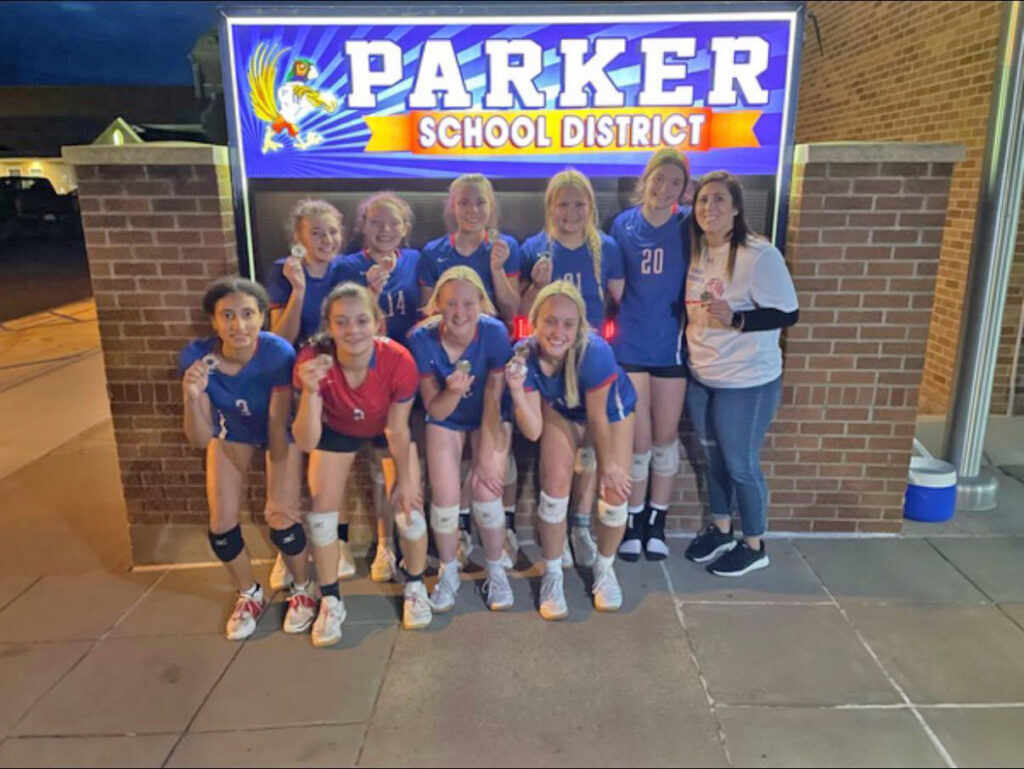 Shane Merrill | Sports
The Parker junior varsity volleyball team was able to put together a run last Saturday in their home volleyball tournament. The Tournament has been dubbed as a 'mini' state tournament as it showcases some of the areas premier up and coming talent.
Parker was able to rattle off wins over Alcester-Hudson, Freeman and Garretson to advance to the championship where they fell in a close contest to Harrisburg, 25-22 and 25-20.