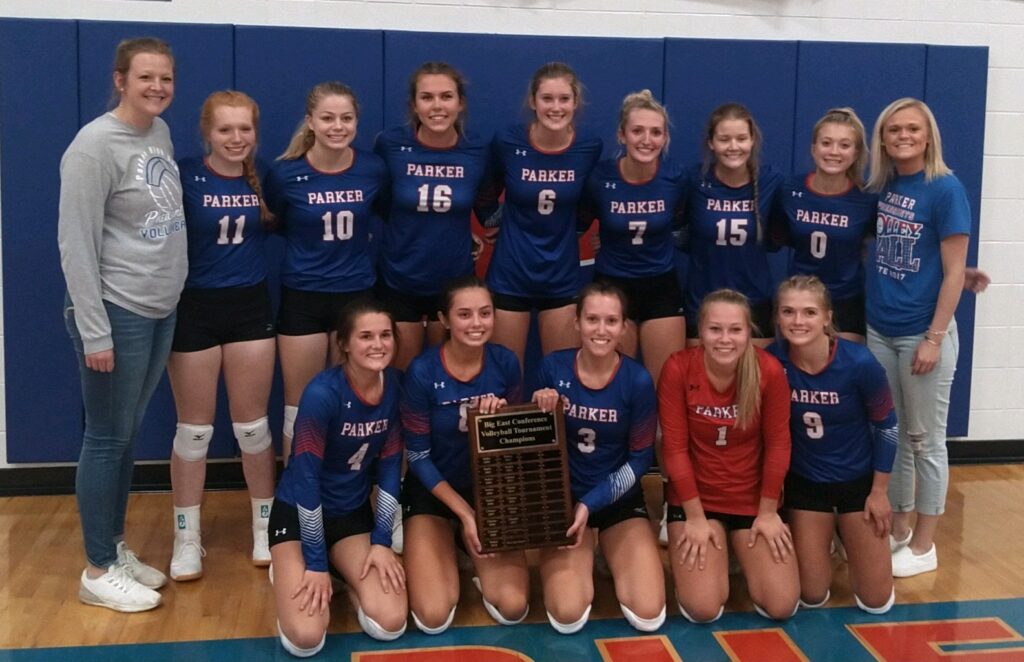 Shane Merrill | Sports Writer
The Parker Pheasant volleyball team opened the Big East Conference volleyball tournament last Thursday with a home match against Sioux Valley. Parker had already beaten the Cossacks in the third match of the season, and this night was no different with Parker taking the win 3-1.
Parker opened the match with a nice run, resulting in steady play and picking up a 25-19 win. The second was even better, as kills from Brooke Berens, Ryleigh Andersen and Morgen Carlson hit the floor, with Parker taking a 25-17 win.
The third game saw a back and forth affair, but the pesky Cossacks wouldn't fold, taking a 25-23 win in set three. The fourth game was all Parker as once again the Pheasants used their strong front line to put away the visitors in a 25-17 win.
Leading Parker was Berens with 13 kills and three aces while Andersen had 12 kills and Carlson nine. Breana Jensen led the defense with 16 digs while Shelby Lang had 12 and Lexi Even nine. Cierra Mohr also dished out 39 assists.
The win sent Parker to the semi finals where they faced MCM.