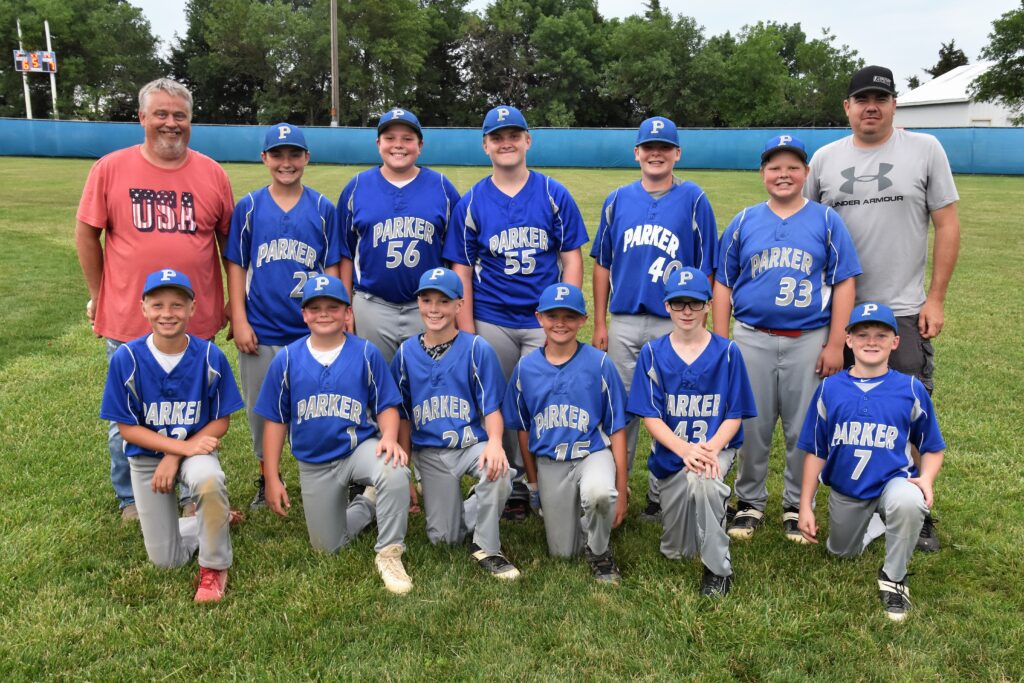 With the regular season winding down, the Parker Red 12U baseball team took the field one last time this season, taking on Canton Anderson in a rescheduled matchup. Parker jumped ahead early, but the C-Hawks clawed back only to see the Pheasants walk off with a 7-6 victory.
Parker put up five runs in the first inning as Nolan Mitzner and Evan Voeltz both scored off a Garrit Postma hit. Postma also scored as did Luke Travnicek and Mason Hohn as Brock Frederickson drilled a deep shot to center field. The Pheasants also tacked on another run in the second as Jack Anderson hit a triple and was scored by Beyer.
The Pheasants never scored again until the final frame, but Canton rallied to tie scoring two in the third and four in the fourth, knotting things at 6. Beyer scored the winning run in the sixth in walk-off fashion, as Luke Travnicek singled, scoring Beyer for the win.
Pitching for Parker on the night was Travnicek, Postma, Wieman, Beyer, Jake VanVliet, and Brock Frederickson.
"It was another fun league season," said head Red coach Mike VanVliet. "Everyone improved as the season went along and it should help as we move towards the post season and even next year."
Parker Red finished the season with an overall record of 10-2-1 and was second in the regular season team standings at 9-1.