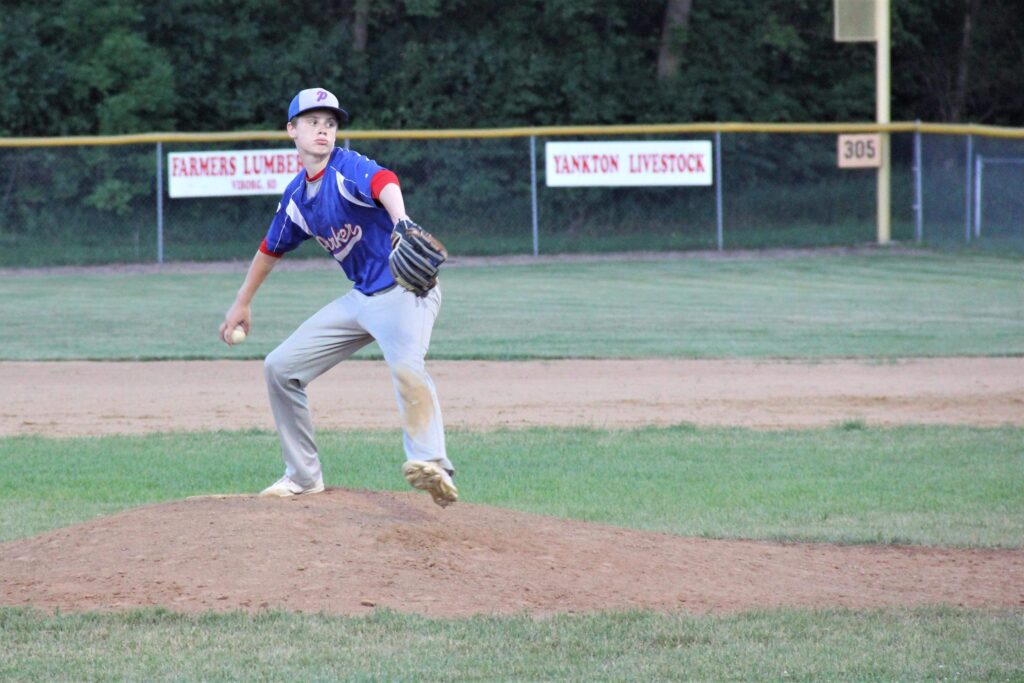 The Parker 13/14 teener baseball team qualified for the state tournament for the first time since the 2015 season, when they last won a state championship. Parker was seeded #1 in region 7B with Centerville, Scotland, Irene and Emery.
Parker first drew Irene in the opening game, coming away with a decisive 11-1 win. The second game saw the Pheasants face Centerville, falling 6-1, but in a technicality Parker was able to move on from the contest setting up a date with Scotland for a chance at the state tournament on the line. Pitching on the night was Gabe Gillespie and Logan Bridges, battling to a 3-2 lead in the fifth inning before the Pheasants exploded for 12 runs, going on to win 15-1 and qualifying for the state 13-14 tournament to be held in Webster this weekend.
Parker will play Canova in the first round, game time scheduled for 1:00 p.m. Friday, July 17.