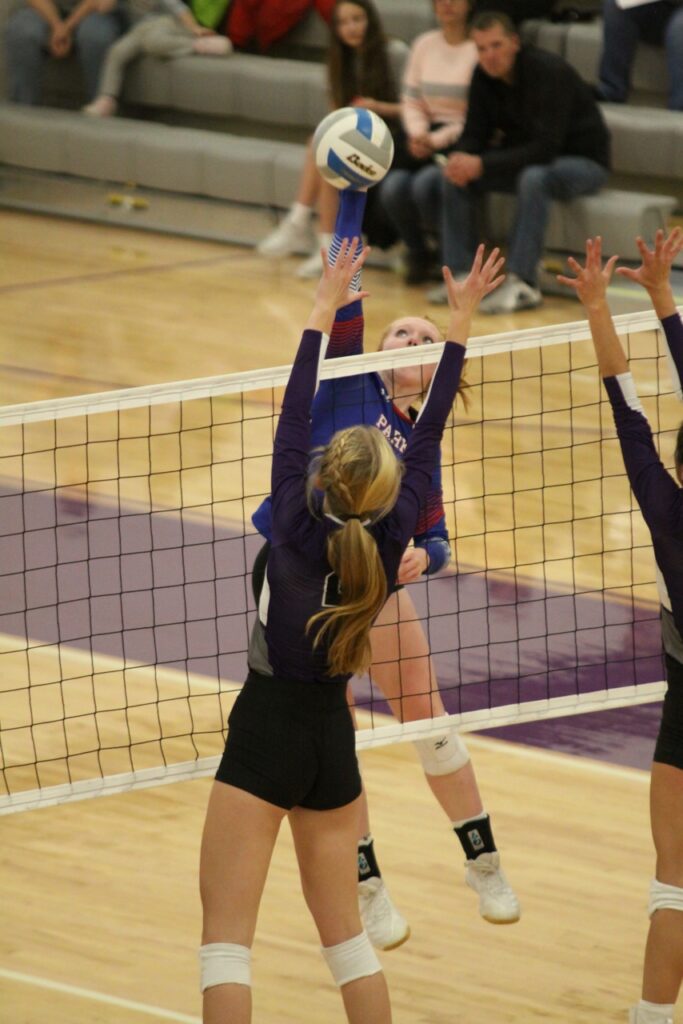 Shane Merrill | Sports
The Parker volleyball team took their first step toward a state tournament last Tuesday, as the number four Pheasants played host to number five Canton. Parker used a balance scoring attack as well as excellent back row defense to take the victory, 3-1.
In the first set the Pheasants took the victory behind the offense of Brooke Berens and Katie Bilas, taking the win 25-20.
Parker slipped in the second, falling 25-21, but were able to rebound in the third and fourth sets, winning with scores of 25-22 and 25-20 and advancing to the next round against number one Dakota Valley.
Leading Parker in the match were Berens with nine kills while Bialas had seven. Halle Berens also had six kills while Janae Olson had five. Defenseivley, senior Lexi Even put on a show with a whopping 57 digs while Brooke Berens had 38, Reiffenberger 17 and Josie Leberman 11. Terryn Fuller also dished out 30 assists.