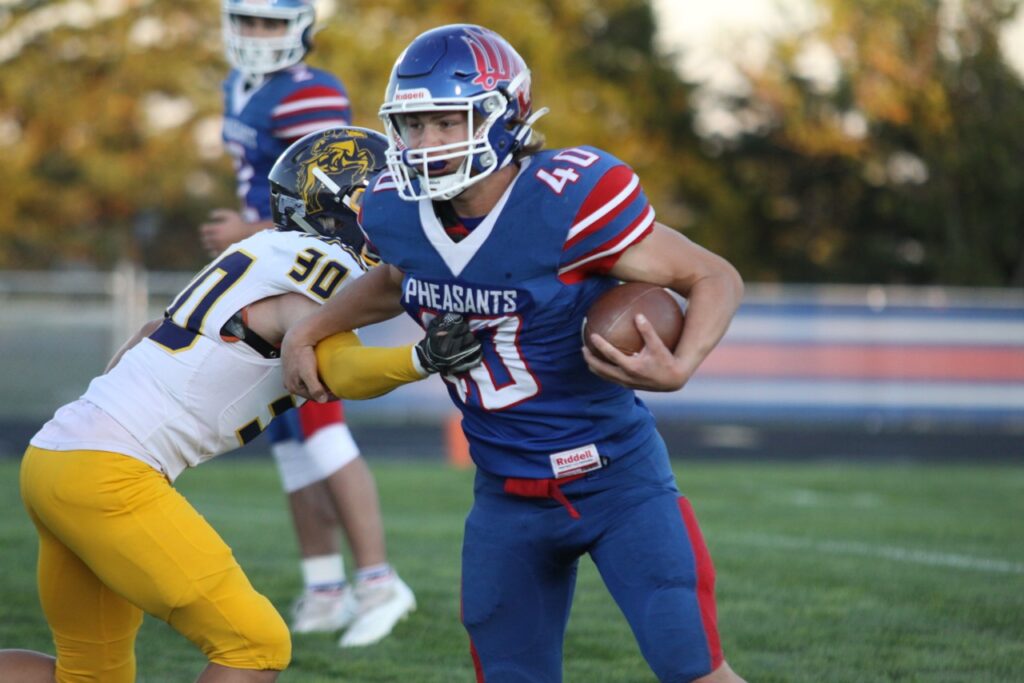 Shane Merrill | Sports
The Parker football team welcomed Sioux Valley to town last Friday night, facing off against the Cossacks for the 2021 homecoming game. The day was led off by many other school activities a parade and tailgate with football rounding out the day.
Sioux Valley was rated top five, and Parker gave a great effort, falling to the visitors, 38-0.
Defense shined in the first quarter for both teams with both teams having drives that stalled. The Cossacks were able to get on the board late in the game, hitting on a five-yard pass and going up 8-0 to end the first.
Sioux Valley added two more scores in the second quarter, both on runs from six and 12 yards out pushing the lead to 22-0 at the half.
The Parker Pride marching band put on an impressive show at the half for fans, and fresh out of the half the defense continued to shine, but two late scores for Sioux Valley had the visitors up 36-0 to end the game.
Logan Bridges totaled 58 yards passing for the offense while Charlie Patten had 39 yards rushing while Jack Even had 31. Ray Travnicek also had 55 yards receiving.
Patten also led the defense with 10 tackles while Even and Levi Wieman had six each.
Up next Parker faces Flandreau in another Big East Conference matchup.