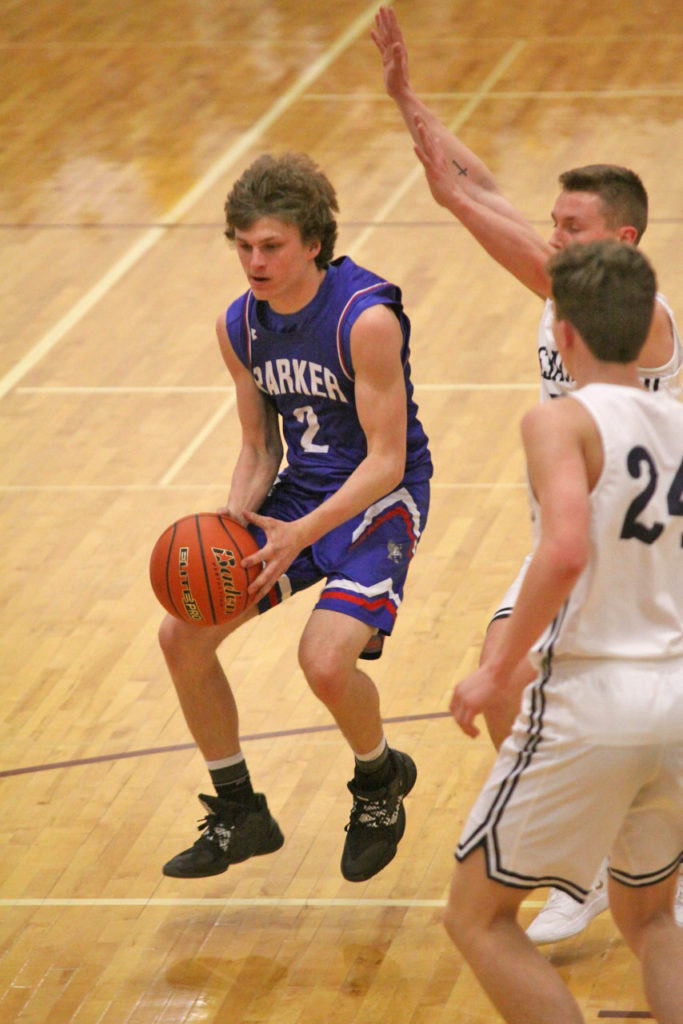 Shane Merrill | Writer
Parker 11-21-10-17 59
Sioux Valley 22-15-19-16 72
With an up and down season starting to wind down, the Parker boys basketball team traveled to Madison last week to face off against longtime conference foe Sioux Valley, with a shot at the state tournament on the line. The Pheasants were able to keep pace with the Cossacks, pushing them to the brink, but in the end the #2 seed was too much to overcome, with the Pheasants ending their season one game shy of a state tournament for the third straight season.
The scoring swings were as wild as any for the Pheasants on this night, and the Cossacks couldn't miss early. Shot after shot rained down in the first quarter, with the Pheasants struggling to find any offensive rhythm and digging themselves into a 16-1 hole. Parker finally got things going late in the quarter, off shots from Carter Robertson, and a made half court three pointer from Cole Jurgens was just the ticket to start a scoring frenzy, with Parker going on a tear in the second.
With the scripts flipped, it was now the Pheasants turn to do damage, racking up point after point and pulling within five, 29-24 late in the quarter. The Cossacks then rallied again, gong up 11, but a Jace Bridges three, Matt VanVliet two and a Kaden Pesicka three at the buzzer had the Pheasants within five 37-32 at the half.
The third quarter was once again owned by Sioux Valley, who went ahead by 16, but late in the third Parker once again saw life with Pesicka hitting another buzzer beater, sparking an exciting comeback in the fourth.
The Pheasants opened the final frame with three made buckets from sophomores Davin Fuller and Robertson. Parker managed to once again pull within seven 56-49 with five minutes remaining, but the Cossacks were too strong, rallying ahead by 14 and holding on for a 72-59 win.
Leading Parker was Robertson with 18 and Pesicka with 17. Fuller also had nine. Parker shot 43 percent for the game while the Cossacks were 50 percent. Max Nielson led Sioux Valley with 38 points and a school record 10 three pointers.
"We came out slow out of the gate. We got down 16-1 but we showed a lot of toughness and made a run before half," commented coach Lance Friesen. "We just couldn't get enough stops in the second half. Give Sioux Valley credit as they shot really well and played a great game. I am really proud of the growth our guys made this year and greatly appreciate their willingness to put the team first. I especially want to thank our seniors as they did a great job leading this year."
The loss, however disappointing, will serve as a building block for next year's returning squad. Parker returns four starters from this year's 13-9 squad, and will look to improve all facets of the game before next winter.