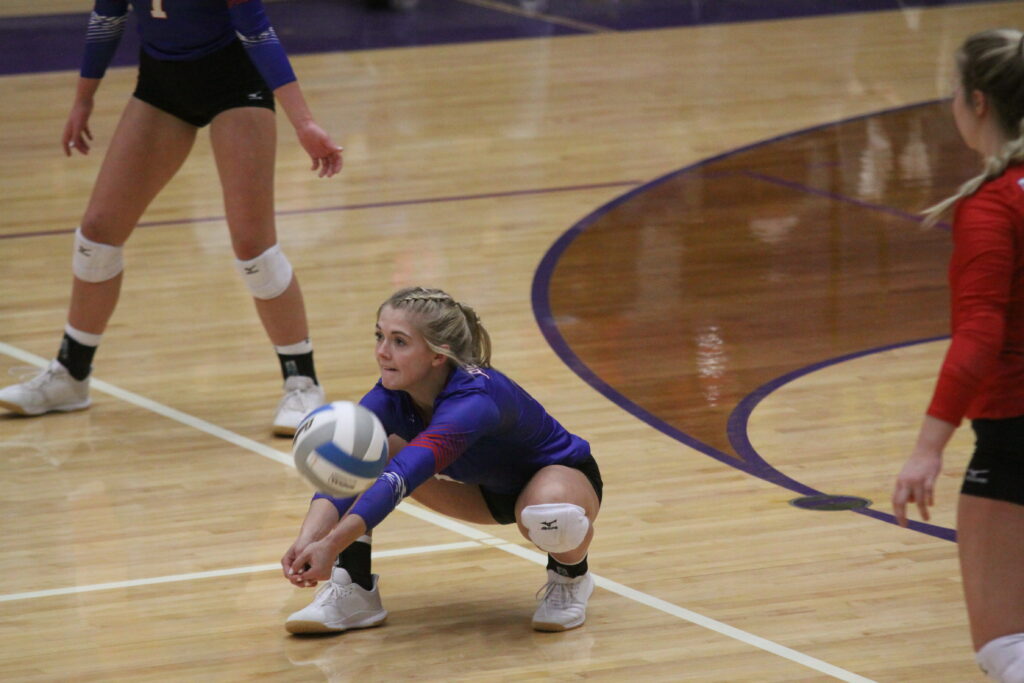 Shane Merrill | Writer
The Parker volleyball team opened the 2020 state volleyball tournament as the number seven seed facing off against the number two seed Hill City Rangers. Parker was able to pull an upset, knocking off the Rangers 3-1 and advancing to the state semi-finals.
Hill City jumped ahead early in the first set, going ahead by as many as four points before the Pheasants were able to settle in. Parker used strategic scoring, particularly late in the match, finally pulling ahead 22-21 behind kills from Shelby Lang and Ryleigh Andersen. Parker held on for a 25-21 victory, taking a 1-0 lead.
The second set was controlled by the Pheasants, as Parker used momentum from the first frame to quickly build a lead. Parker led by as many as 10, and held on for a 25-18 win.
The Pheasants looked to close things out in the third set, and rallied ahead early 13-10, forcing a Ranger timeout. Hill City then found a new gear, reclaiming a lead and getting on an offensive roll, retaking the lead and going on to take the set 25-18 pulling within 2-1.
The fourth set was as close as they come, as Hill City jumped ahead early, building a three-point advantage. Parker responded with a run of their own, but could not find a lead until late in the game. The Pheasants took their first lead 24-23, but the Rangers tied things once again. Parker somehow found a way, as Berens closed the match with back to back kills, stunning the Rangers 26-24 and winning the match 3-1.
"This game was awesome," said head coach Carly Rozell. "There were so many emotions flowing through the girls and myself. They worked incredibly hard to get that win. My favorite play and probably this biggest play of the game was Lexi Even running to the back bleachers to save a ball. This put the momentum in our favor!"
Powering Parker was Lang with 18 kills and 18 digs. Andersen also had 12 kills while Berens had nine. Breana Jensen also had 17 digs while Grace DeWald had 10. Cierra Mohr also dished out 42 assists.