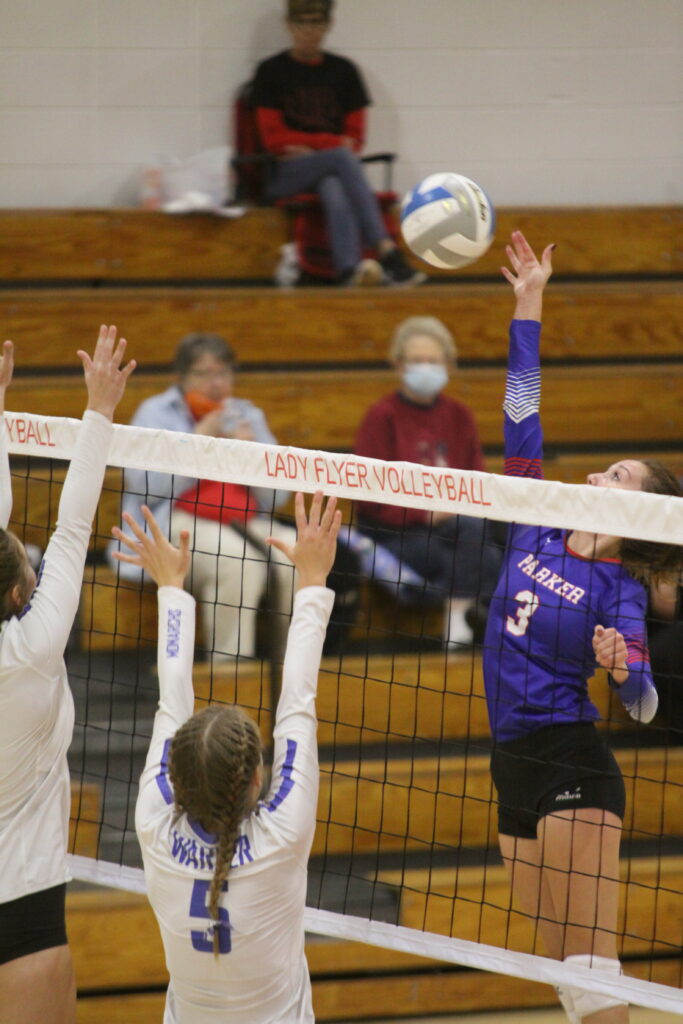 Shane Merrill | Sports Writer
The Parker volleyball squad faced off against neighboring Lennox last Tuesday and walked away with a 3-0 sweep to improve to 12-6 on the season.
The Pheasants never blew away the Orioles, but had just enough offense to never be in any real danger against the visitors.
Parker rallied ahead early in the first set off kills from Brooke Berens and Ryleigh Andersen, helping the Pheasants to a 25-20 win.
The second was just as close, but a rally from the Orioles fell short with Parker winning again, 25-21.
Parker controlled the tone in the third and picked up the win 25-20 for a 3-0 match victory.
Leading Parker was Berens and Andersen with 12 kills apiece. Shelby Lang also posted a double-double with 10 kills and 15 digs. Cierra Mohr also dished out 34 assists while Breana Jensen had 22 digs.
Up next the Pheasants faced Warner at the Chester Challenge.