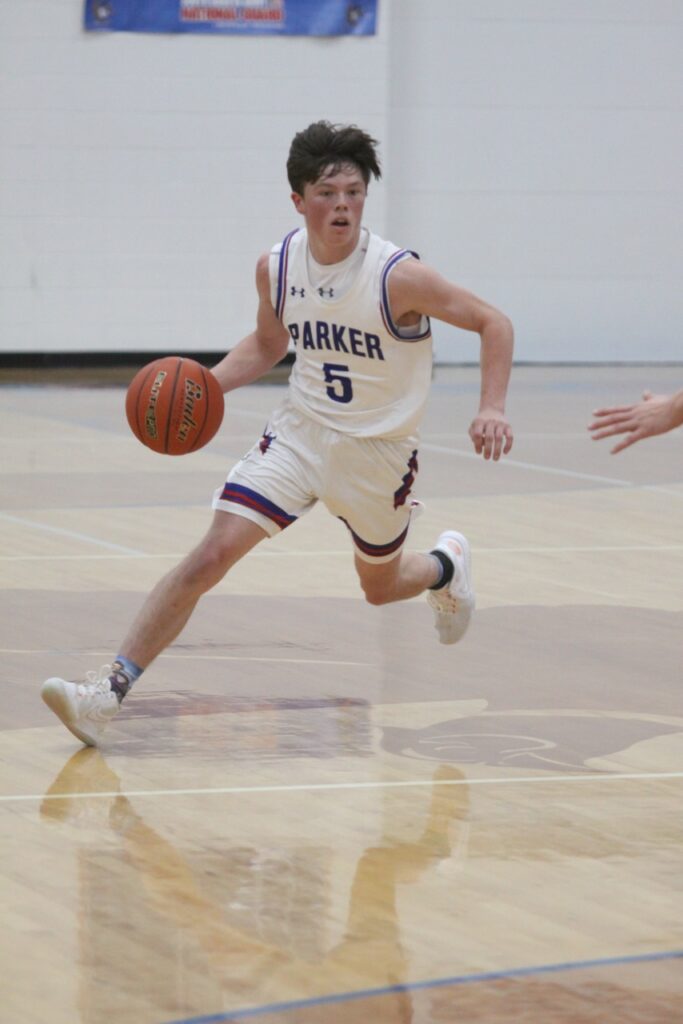 Shane Merrill | Writer
Coming off a tough loss in the Big East Conference third place matchup, the Parker boys were looking to get back on track with their season as the faced the winless Freeman Flyers.
Parker wasted little time on the visitors, whipping up a 62-13 victory.
Parker quickly built a 10-point lead in the first quarter and never looked back in the game, as starters Davin Fuller and Carter Robertson went to work. Parker led 16-5 after one and were up 27-8 at the half.
Junior varsity players were brought in for quality minutes throughout the game, but the highlight of the night came in the fourth quarter when senior Cole Jurgens took a pass up court for a two handed slam dunk, the first of the season for Parker.
Leading Parker was Fuller with 16 points and Robertson with 10. Jaivyn DeBoer also had nine and Colby Olson eight. Landri Holzwarth led the rebounding effort with eight.
Parker shot an improved 47 percent for the game while holding Freeman to just seven percent.
The win improved the Pheasants record to 8-3 on the season, as the second half looks to kick off with a host of rated opponents.