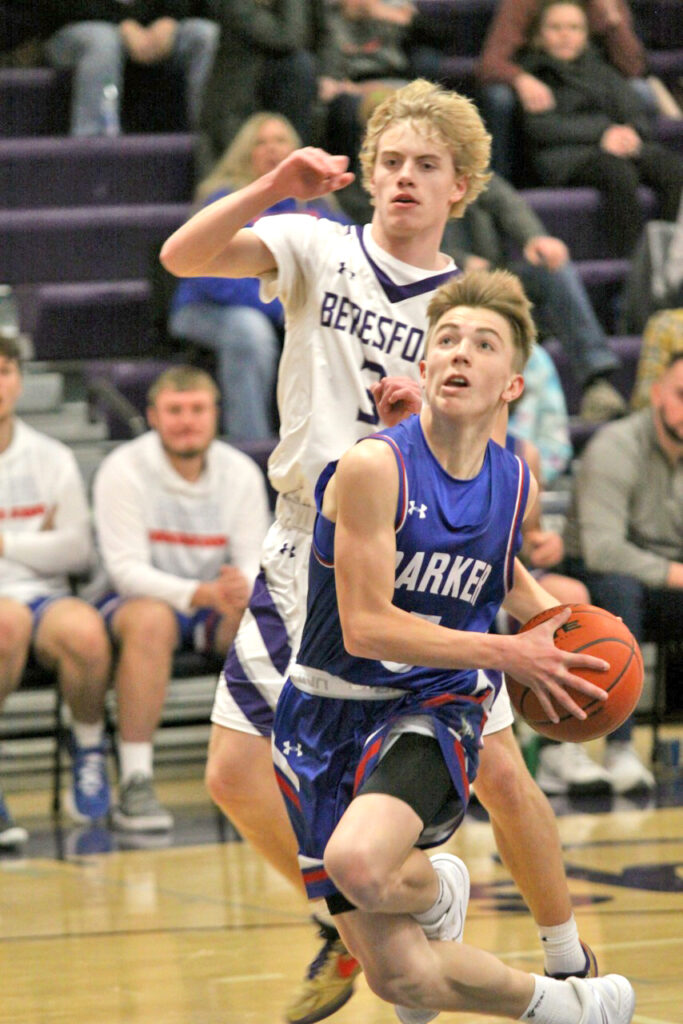 By Shane Merrill | Sports
The Parker boys basketball team picked up their second win of the season last week, as they traveled to Tyndall and took care of the Cavaliers 56-43.
The Pheasants and Bon Homme were close early, swapping leads with Parker taking a quick 11-9 advantage. The scoring cranked up from there as Carter Robertson, Davin Fuller, and Ray Travnicek all found the bucket working their way to a 20 point lead, and up 38-19 at the half.
The scoring continued into the third quarter, and defense ruled the final frame, as the Pheasants were able to hold on for a 56-43 victory.
Robertson led the Pheasants with 17 points while Travnicek had 14 and Fuller eight. Fuller also led the rebounding effort with 11 while Landri Holzwarth grabbed 10 rebounds and had six steals.
"I thought we played well as a team. The guys were able to execute offensively and defensively. There were times where we struggled to put the ball in the hoop, but our guys didn't wavier. They kept grinding through the adversity and came out on top. The team continues to get better every day. They did a great job," commented coach Austen Hurley.
Up next Parker was at the BEC tournament.