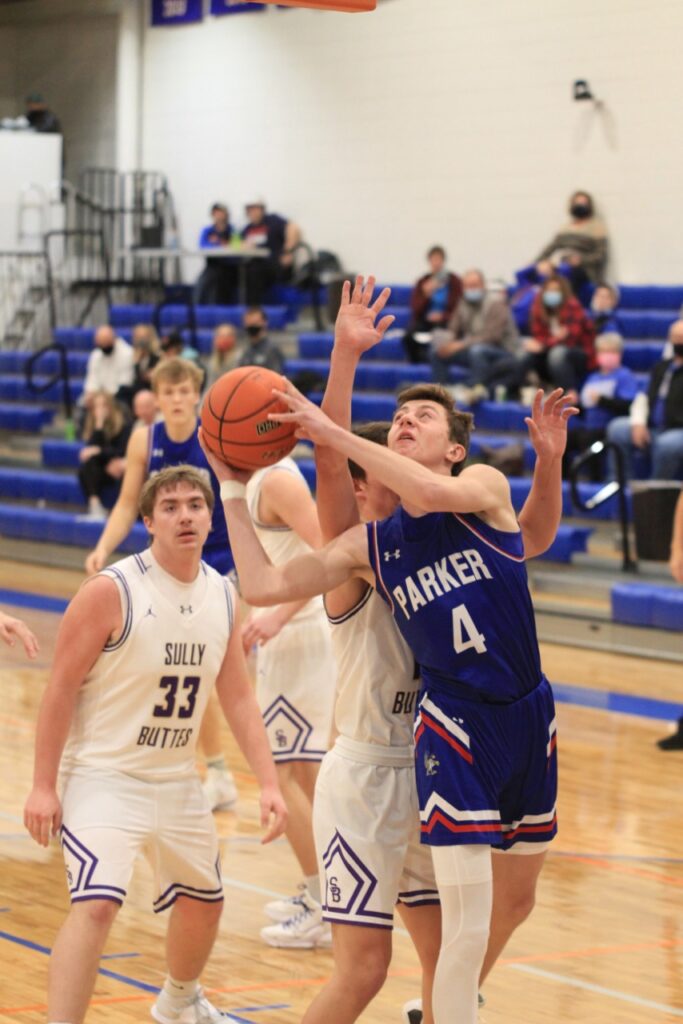 Shane Merrill | Sports
The Parker boys basketball looked to keep their hot streak alive last Tuesday night, facing off against Bon Homme. The Cavaliers kept it close through the first half, but Parker put the game away in the final two quarters, running away with a 66-45 victory.
The winless Cavaliers did manage a first quarter lead, up 13-12 after one.
Bon Homme pushed their lead to seven midway through the second quarter, but the Pheasants finally got going as Cole Jurgens, Carter Robertson and Davin Fuller worked a solid-inside outside game helping Parker to a 29-26 halftime lead.
The Pheasants started to pull away in the third, outscoring the visitors and opened up a double digit lead in the fourth, outscoring the Cavaliers by 15 and holding them to 6 points, going on to take the win 66-45.
Robertson and Jurgens each had 17 points in the win while Fuller had 14 points and four rebounds.
Parker shot 47 percent for the contest and forced 26 turnovers.
Up next the Pheasants headed for the Big East Conference tournament.