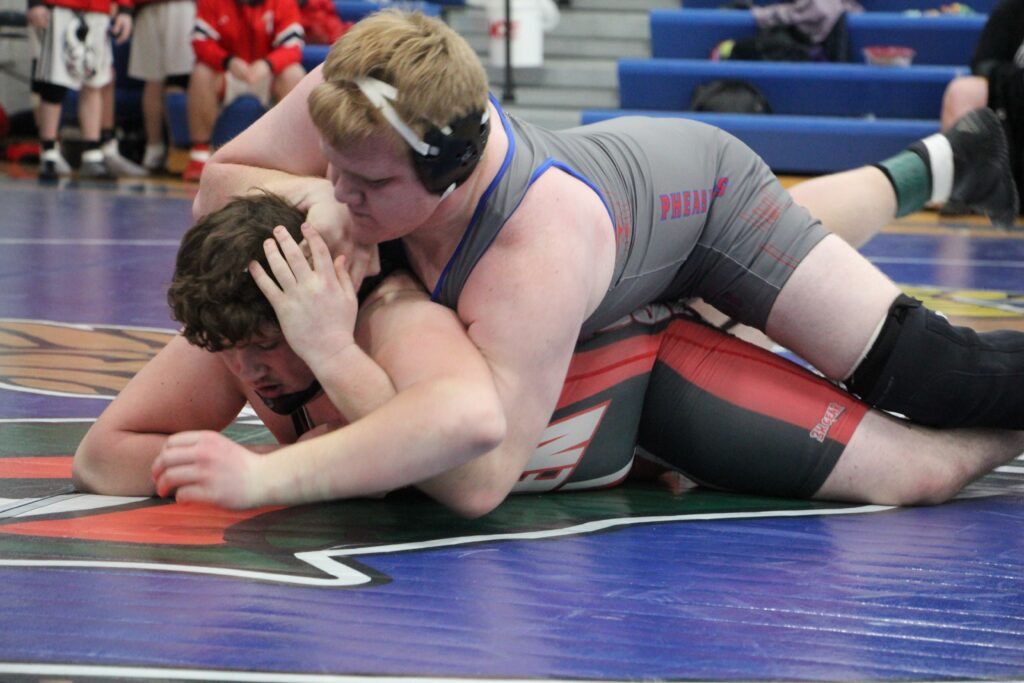 The Parker wresters were home for the annual Parker tournament last Saturday and came away with a second place team finish along with four individual champions. Leading the way for the Pheasants was Zanto Centeno in first at 145, Jack Even first at 152, Charlie Patten first at 195 and Geoff Dunkelberger first at 285. Other finishers in the top four wre Alek Kuchta in fourth at 106, Michael Even third at 120, Andrew Even third at 126, Connor Even third at 138, Logan Bridges fourth at 170, Zaul Centeno third at 182 and Levi Wieman second at 220. Jack Even also was named the Aaron Jans outstanding wrestler award for the tournament. Alek Kuchta and Michael Even also placed for the first time at a tournament this year while Zanto Centeno and Jack Even were first time champions.
"The wrestlers had a great day at the 2021 Parker tournament," said head coach John Silvernail.
The Pheasants are next in action in the BEC/LCC tournament in Garretson as the post-season looms for the end of Feburary.