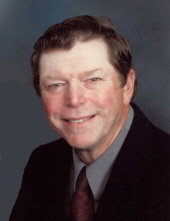 74
Saturday, May 15
Jordan, Minn.
Roger was born in Sedalia, MO. on April 24, 1947 to parents Clyde Ackerman and Zulla Miller Ackerman. While in grade school his parents moved to Tulsa, Okla. for a short time and then to the Sioux Falls, area where he attended various grade schools. He was baptized and confirmed in the Presbyterian faith. He also loved driving soap box derby cars and competed in some events. He attended Baltic High School and graduated in 1965. In high school he participated in football and track. He loved track and won the State B tournament for quarter mile champion.
After graduation he headed out west to Rapid City to attend SDSM&T (South Dakota School of Mines and Technology) until his graduation with a BS in Mechanical Engineering. It was there he met his beloved spouse Shirley and they were married Aug. 10, 1968. He continued his schooling and he graduated in January 1970.
He was in ROTC and after graduation he was a 2nd Lieutenant in the Army. He then attended Officer Basic Training at Ft. Belvoir, Va. Roger and Shirley were then stationed in Ft. Hood, Texas. It was there that their beautiful daughter, Sheila Lynn, was born.
Roger was honorably discharged from the Army in early 1972 and then moved to Canal Fulton, Ohio. He was employed at Firestone Tire & Rubber Co., in Akron, Ohio, and attended the University of Akron and received a degree in electronics. In 1982 the family moved to Jordan, Minn. where he was employed as a Project Engineer, an Applications Engineer and Software Engineer at MTS Systems Corporation in Eden Prairie, Minn. For his job he was able to travel all over the world. After leaving MTS he was employed at companies like FSI, GSI Lumonics and PAR.
Roger was a member of First Presbyterian Church in Shakopee, and had served as Deacon and Elder throughout the past years.
He retired in 2012. His next goal was building his dream cabin in northern Minn. His family and his cabin were his greatest joys. He designed and built his cabin with the help of a contractor friend. The interior of his cabin was being done by himself and he was so proud of his unique cabin.
In 2019 he was diagnosed with Internal Melanoma Cancer. He unfortunately got so weak that he was unable to complete the work. He loved hunting, fishing and woodworking and enjoyed visits from family and friends at the cabin. He also loved to work on Sudoku puzzles.
He will be remembered for being such a loving husband, father and grandfather and for his jokes, and sayings, and his common sense attitude, and for being able to repair and fix most anything.
He was preceded in death by his grandparents, parents, various aunts, uncles and cousins.
He is survived by his spouse Shirley of 52 years, loving daughter Sheila (Chad) Reuter and grandson Nic of Jordan, Minn., sister Cyndy (Charles) Weber of Marion, nephews Keith Weber and family, Marion, Kyle (Gretchen) Weber and family, Twin Brooks; two stepbrothers, brother-in-law Sheldon (Jan) Butzke of Salem, nephews Fred (Peggy) Butzke and family of Salem and nephew Ben (Jess) Butzke and family of Marshall, Minn.; many other relatives and friends.
Visitation will be held on Friday, June 4, from 12-1:45 p.m., followed by a memorial service at 2 p.m., both at First Presbyterian Church, 909 Marschall Road, Shakopee. At this time, masks and social distancing will be required in the church. Military honors will be provided by the Shakopee Veteran's Honor Guard. A memorial service will be held on Saturday, June 12 at 10:30 a.m. at Immanuel Lutheran Church, rural Canova, followed by burial in the church cemetery. A reception will be held after in the church basement.
Arrangements provided by Kinzley Funeral Home.