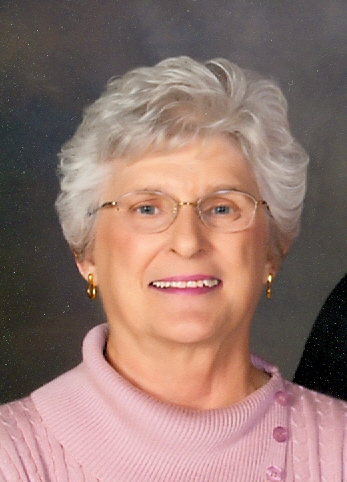 78
Saturday, Oct. 17
Hurley
Sharon Anne was born on Dec. 4, 1941, at home in Hurley to Lawrence and Marjorie (Mahoney) Weier. She grew up at Hurley and graduated from Hurley High School in 1959. After graduating from Nettleton Commercial College with a Secretarial Degree, she was employed with Boyce, Murphy and McDowell Law Firm.
On March 4, 1961, she was united in marriage to Glenn E. Christensen and to this union were born two children, Terry Lee and Nancy Jo.
They lived in Hurley their entire married life, where she was employed at the Hurley Elevator as a bookkeeper. She continued her career at the Hurley State Bank and Merchants State Bank, where she worked for 33 years before her retirement.
Being civic-minded, she was very active in the Hurley community. She was a very active member of the Harmony Presbyterian Church, having served as Sunday school teacher, accompanist for the Sunday school and choir and produced the Sunday bulletins for over 50 years. She was an elder and long-time member of the United Presbyterian Women. She was a member of Questers, the American Legion Auxiliary and was one of the founders of the Avenue of Flags. She served on the first committee for Hot Hurley Nights and was treasurer of the Centennial Committee and co-editor of the Centennial and 125th Cookbooks.
While at home, she enjoyed reading, crocheting, knitting and sewing. She loved watching Jeopardy, the Vikings and Dodgers, listening to music and playing the piano. Visiting with family and friends and following her family genealogy were passions for her.
Grateful for having shared her life are a daughter Nan Bell, Clark; a daughter-in-law, Paula (Frank) Heirigs, Tea; four granddaughters, Kelsi, Kalli, Ashley and Morgan; a brother Scott Weier, Columbus, Neb.; and a sister-in-law, Beverly Spomer, Sioux Falls. She was preceded in death by her parents, husband Glenn in 2012 and her son Terry in 1989.
Funeral services were Tuesday, Oct. 20, at Harmony Presbyterian Church in Hurley with burial in the Hurley Cemetery.
Arrangements provided by Hofmeister Jones Funeral Home.