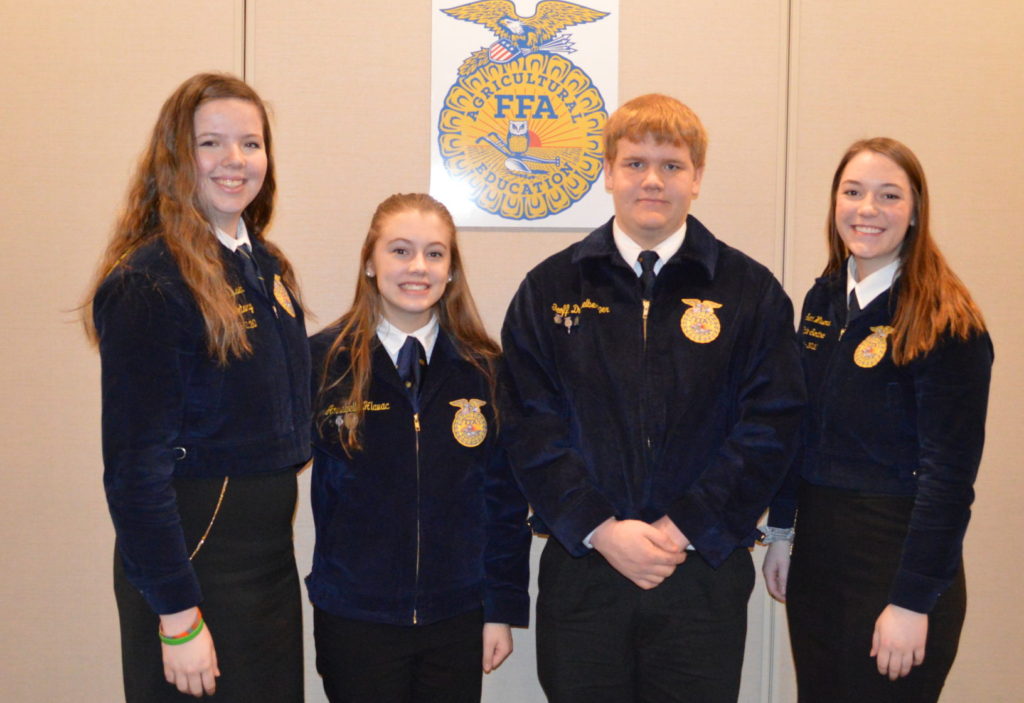 Pierre — The South Dakota State and District FFA Officers met with the South Dakota Legislators at the 2020 South Dakota FFA Legislative Breakfast and District Officer Training hosted on Wednesday, Jan. 15, and Thursday, Jan. 16, in Fort Pierre. Local Parker FFA Officer Geoff Dunkelberger attended the two-day event.
This event focused on leadership, personal growth and career success. The State FFA Officers also conducted a breakfast program focusing on the three-part model of Agriculture, Food and Natural Resources Education, which includes classroom instruction, Supervised Agricultural Experience (SAE) projects and FFA.
The leaders of South Dakota FFA had the opportunity to visit one-on-one with legislators, sharing their experiences with agricultural education programs and FFA. The students talked about the hands-on and career-relevant experience that these programs provide.
On Jan. 15 and following the Legislative Breakfast on Jan. 16, the state FFA officer team facilitated leadership training workshops for the district officers. The training focused on a variety of areas, including team growth, personal development, meal etiquette, career and technical education and agricultural advocacy.