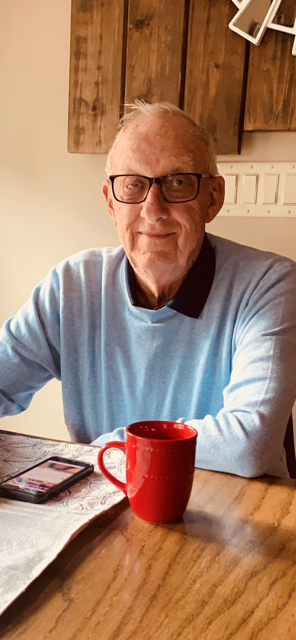 Monday, October 25
80
Sioux Falls
Stan was born in Madison on April 25, 1941 to Darold and Sophie (Hein) Powell. He was an only child.
On November 25, 1961, he married Joanne Lewis. Stan was instantly accepted by all the Lewis' siblings and soon had many brothers and sisters. He cherished any time spent with this group, as an in-law and "outlaw" including the last family reunion in Scottsdale, Ariz. this past June. Stan and Joanne were 30 days shy of reaching their 60th wedding anniversary.
Stan and Joanne lived in Viborg since 1964 and he worked at the Viborg Elevator, then owning and operating Stan's Southside Service in Viborg. He loved snowmobiling and car racing, had an engineering mind and loved to build things, including four vehicles from scratch. He served on the Viborg City Council for over 20 years, the Bethany Lutheran Church council where he was also an usher for many years. Stan finished his working career doing what he loved, grading roads in the country. He took great pride in ensuring drivers had a smooth ride on that gravel and was proud to show it off. Stan loved to work with his hands and fixing things. If something needed fixing, he could do it.
Grateful for sharing his life are his wife Joanne, son, Mark and his wife Rhonda Lockwood and their children, Samuel, Griffin, Oliver, Charles and Oscar, Sioux Falls; his son Jon and wife Amanda and their children, Raleigh and Camie, Tea; cousins Tom McCool and Dianne Yerigan, neighbors Terry and Vicki Wentzel and the entire Lewis family.
Funeral services were held on Saturday, Oct. 30 at the Bethany Lutheran Church in Viborg, with burial at the Graceland Cemetery in Madison.
Funeral arrangements provided by Hofmeister Jones Funeral Home.