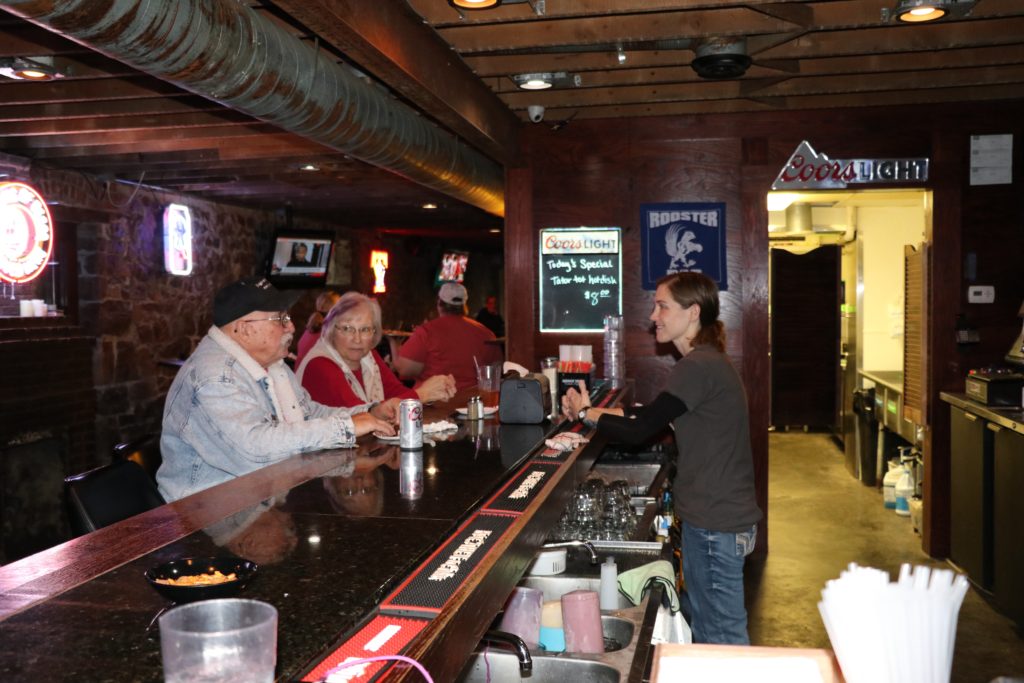 Dawn Rye | Writer
On the corner of Second St. and Main in Parker lies a brick lined basement bar called TJ Kerner's that recently reopened the doors to the public. New owners Shawn and Shannon Laird welcomed the public on Monday, Nov. 18 for a lunch special.
The couple moved to Parker after a friend mentioned the potential of owning their own bar. With Shawn's talents behind the bar, his knowledge would help get the bar back up and running they said.
"It is obviously a beautiful place. It is like a Cheer's style bar and you don't want to cover up all the great stuff that it has to offer already," commented Shannon.
She explained the most challenging part for her was the whole process of opening the bar and all the new responsibilities as bar owners.
She noted the community has all these wonderful expectations of what the bar used to be and the couple wants to fulfill those expectations the best they can. Shannon noted it is exciting but it is also nerve-wracking.
TJ Kerner's hours are Sunday — Saturday from 11 a.m. to close and will continue with the TJ Kerner's previous menu with a few changes.