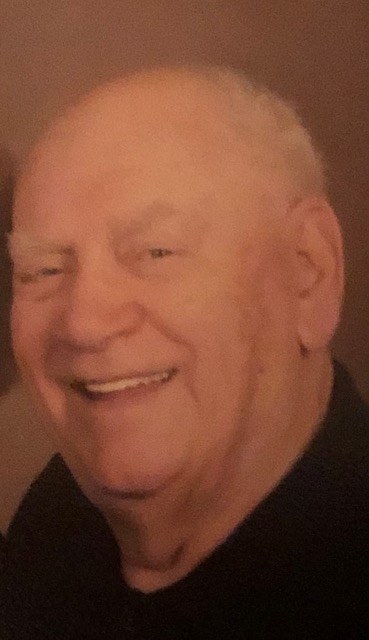 85
Sunday, Oct. 17
Montrose
Antonio "Tony" Armagno was born on May 24, 1936 in Bronx, NY to Francis and Venita (Wallace) Armagno. He was the oldest of 11 children.
Tony joined the military at 18, first joining the Marines for four years, then the Army. That started a 30-year career serving his country. He served during both the Korean War and the Vietnam War. He was honorably discharged September 1974, reaching the rank of Captain. After retiring from the military, he held numerous jobs that took him all over the country.
Tony married Irma Jones on September 3, 1955 in Oceanside, CA. To this union four children were born; Jeanie, Theresa, Anthony "Tony", and Barbara. They traveled all over the country to wherever Tony was stationed. He was a member of St. Patrick's Catholic Church and a member of The Knights of Columbus, reaching the 4th Degree. He also enjoyed golfing and watching any sports.
Tony is survived by his wife of 66 years, Irma; children Jeanie (Randall-Randy, deceased) O'Laughlin, California City, Calif., Theresa (Richard-Dick) Larson, Hope Ind., Anthony "Tony" (Alexa Guarino) Armagno, Moseley, Va. and Barbara Armagno, Grimes, Iowa; eight grandchildren and five great-grandchildren; siblings; Carol Kugler, Francis Armagno, Salvatore Armagno, Daniel Armagno, Donata Armagno, Michael Armagno, Angela Sellers, Mary Zipay, Patricia Shiner and Nancy Armagno. He was preceded in death by his parents Venita Snyder and Francis Armagno.
Funeral services were held Monday, October 25 at St. Patrick's Catholic Church, Montrose. Burial was at St. Christina's Catholic Cemetery, Parker.
Arrangements were provided by Hofmeister-Jones Funeral Home.
In Lieu of Flowers, memorials may be directed to the St. Francis House or the Bishop Dudley House.