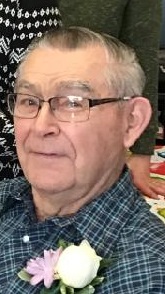 91
Thursday, March 3
Marion
Vincent Wittrock was born Feb. 1, 1930 near Canistota to Arthur and Louise (Hinrichs) Wittrock. He graduated from Canistota High School in 1949 and was drafted into the US Marine Corps, where he served as a Captain's Orderly from 1951 to 1953. He was honorably discharged in 1959.
On May 20, 1955, Dean married Anna Woltzen and farmed near Canistota until retirement in 1997. They then moved to an acreage near Marion, where he lived until his passing.
Vincent was a member of the United Church of Canistota. After retirement Dean and Ann enjoyed fishing and winters in McAllen, Texas.
He is survived by his wife, Ann of Marion; his children, David (Jan) Wittrock of Sioux Falls, Alison (Rod) Genzlinger of Brandon and Kathryn (Tony) Kirchner of Sioux Falls; nine grandchildren; three step-grandchildren; 16 great-grandchildren and five step-great-grandchildren.
He was preceded in death by his parents, a sister, Beverly Weber and a son, Dale A. Wittrock.
Funeral services were held Monday, March 8, at the United Church of Canistota with interment at Canistota Cemetery.
Arrangements provided by Kinzley Funeral Home, Salem.