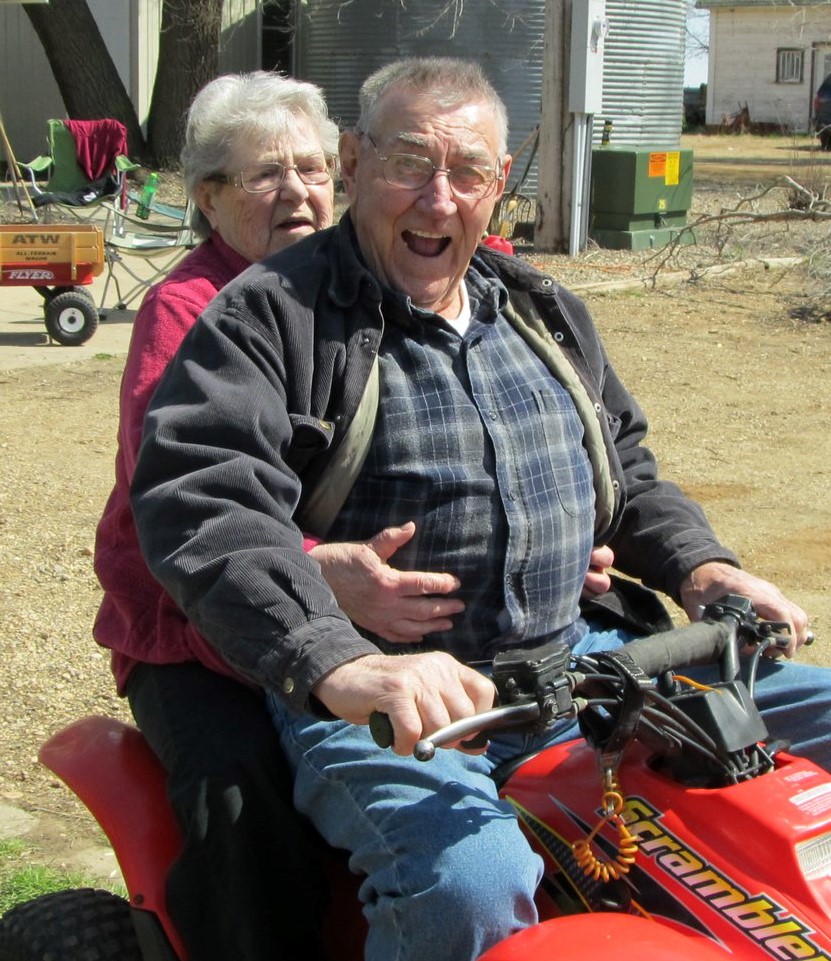 93
Friday, June 19
Hurley
Waldo Jorgensen was born on Dec. 13, 1926, in Viborg.
Waldo married Marilyn Myreholt on Dec. 28, 1951, and they shared the next 68 years of their lives, most of them without boxes or 2×4's.
Together, they ran the Pavilion at Swan Lake, raised two daughters, golfed, went snowmobiling, bowled and gave their children, grandchildren and great-grandchildren incredible memories and life lessons.
Waldo wore many professional hats, but keeping the lawns in Hurley well maintained was his favorite.
Grateful for having shared his life are his wife, Marilyn; his dog, Buster; two daughters, eight grandchildren; 19 great-grandchildren; and three great-great-grandchildren; and two siblings.
The family is thankful for the 93 years that he spent on this earth and those who were not fortunate enough to know Waldo, we give our condolences.
Grandpa liked to say, "If better is possible, then good is not enough." And when it came to being a parent, grandparent, brother, uncle, or friend, better would not have been possible for him.
Funeral services were held Wednesday, June 24, at the Hurley Cemetery with military rites by the Hurley American Legion.
Arrangements provided by Hofmeister Jones Funeral Home.