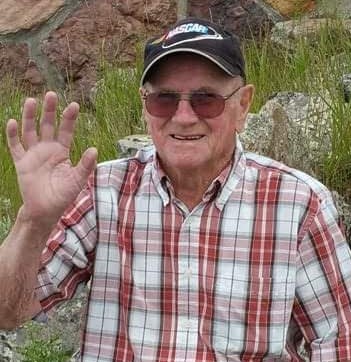 90
Tuesday, Sept. 28
Parker
Wilbur Wayne Quick was born on Nov. 20, 1930 to John and Nora (Smith) Quick. He was the fourth of five children; joining Chester, Faye and Violet, then followed by Willis. He enlisted into the United States Navy in 1948. Wayne was a pom-pom gunner on the USS Toledo and the USS Marias, where they patrolled the Korean Sea. He was honorably discharged.
Wayne was united in marriage to Dell Rea Morris on July 31, 1952 in Watertown. To this union four children were born Larry, Donna, Terry and Julie. They moved to California for a while before moving back to South Dakota in 1968. Wayne worked as an Auto Body Specialist, first for himself then later working for Vern Eide and Marv Hall.
After he retired, he started teaching auto body classes at Southeast Vo-Tech. In his spare time, Wayne could be found out in his shop, tinkering with whatever he can find. He was the family repairman, fixing everything that was brought to him. He also had many memories of hunting and fishing with his family. Wayne loved his family the most, and always enjoyed spending time with his grandchildren. He was a member of the United Methodist Church.
Grateful for having shared his life are his children Larry (Charlene) Quick, Donna Deelstra, and Julie (Jody) Marsh, all of Parker; six grandchildren Eric (Kara) Quick, Jen (Justin) Smith, Justin Marsh, Jeff (Emily) Marsh, Kelly Deelstra, and Ross (Echo) Deelstra; and 11 great-grandchildren. Wayne was preceded in death by his parents John and Nora; wife Dell Rea; son Terry; son-in-law Robert; great-granddaughter Mavi Rae; and siblings Chester, Faye, Violet and Willis.
Funeral services were held Saturday, Oct. 2 at the Untied Methodist Church, Parker. Arrangements by Hofmeister-Jones Funeral Home.