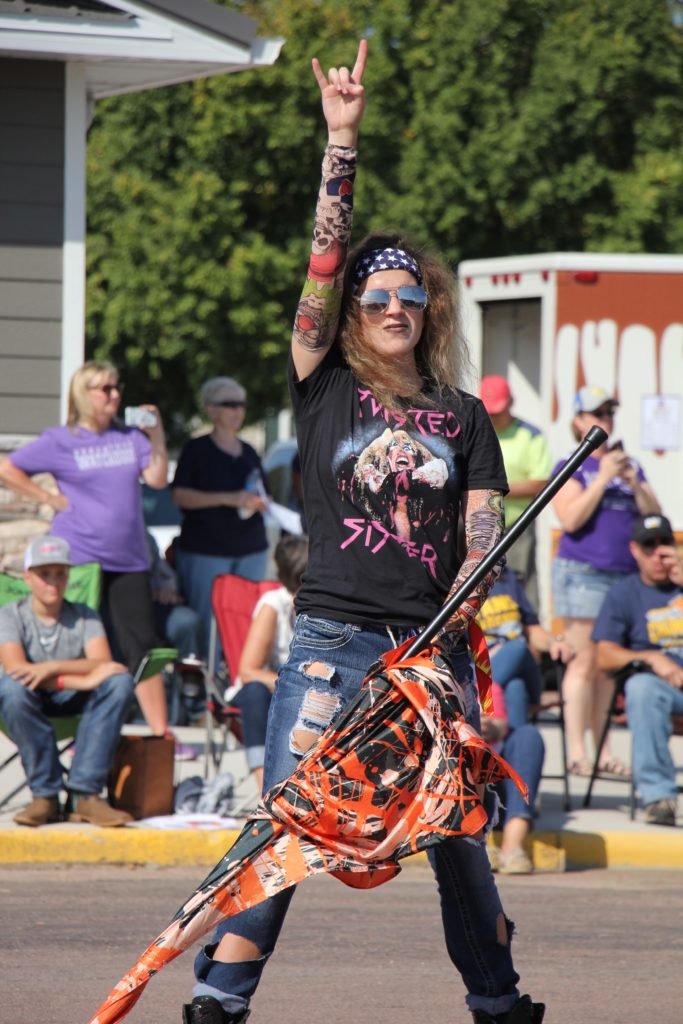 Sarah Ebeling |  Editor
Hundreds of parents, spectators, kids and band members lined Parker's Main Street last Friday for the second annual Parker Marching Band Festival.
The festival began last year under the direction of then band teacher John Matthias. For this year's event, it was planned and executed by new Parker band teacher Mindee Birnstiehl.
Twenty bands traveled to town to take part in the two-hour event and take part in mini marching sessions, the parade and an awards banquet that ended with a special presentation from Morningside College.