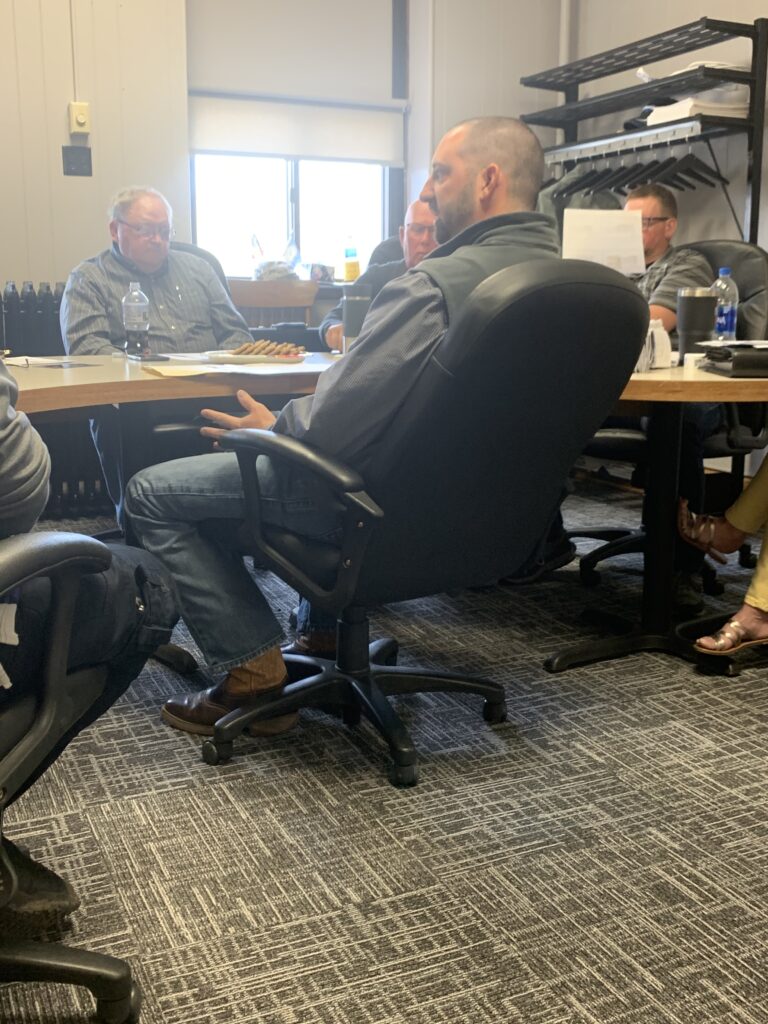 Dawn Rye | Writer
During last week's Turner County commissioner's meeting, Lennox City Administrator Nate Vander Plaats and Ambulance Director Allen Perry said they were informing the board of the future plans.
Vander Plaats explained terms of the six miles of Turner County territory that would be affected when it comes to the Lennox Ambulance. The Lennox crew has two ambulances owned and operated by the City of Lennox, with director Perry in charge, two lead medics and volunteer staff. He noted the calls are steadily increasing with issues outside of city limits in the rural areas and townships.
Commissioner Lyle Van Hove asked would the city hire extra people to cover the calls?
Perry said they would need to hire more staff, currently they have five part-time medics and 14 EMTs (Emergency Medical Technician). In the medical industry, the Lennox Ambulance covers approximately 500 calls a year.
Vander Plaats explained when a call goes out, each piece of equipment is tracked during transport to receive the revenue. When a 911 call is billable, it doesn't mean it's going to get paid. However, they do use a collection agency to collect on the long-overdue bills.
The breakdown would be the six miles of Turner County currently served by Lennox Ambulance and Lincoln County's territory and combined into one tax jurisdiction. This would allow the counties to create a jurisdiction to establish a tax levy to fund the operation.
Vander Plaats said he believes this is something that needs to move forward.
Commissioner Jared Hybertson asked what has been the feedback from the local ambulance departments?
Perry explained the territory wouldn't change so the current ambulance services wouldn't be affected. Vander Plaats stated that if other regions would like to join and benefit from it, the city could consider extra assistance.
Once the engineer compiles the territory data with the assessed value, that would determine the levy. He said the state levy is .60 cents per operation and .40 cents per capital outlay. For example, the City of Lennox has $160 million of assessed values and half of the tax levy per capita for operations would be $75.00 per household of $150,000.
The state has a technical process if the county would decide to move forward with two options. Vander Plaats said one possibility is by a petition of the voters or a resolution by the governing board. He noted that Lennox prefers the resolution process and once that document is created, Turner County, Lincoln County, Chancellor and Worthing would be asked to adopt the form. A public hearing scheduled between Turner and Lincoln County commissioners would host an election within 60 days of the hearing. He noted the ideal date would host the election next year, leaving the public hearing delayed.