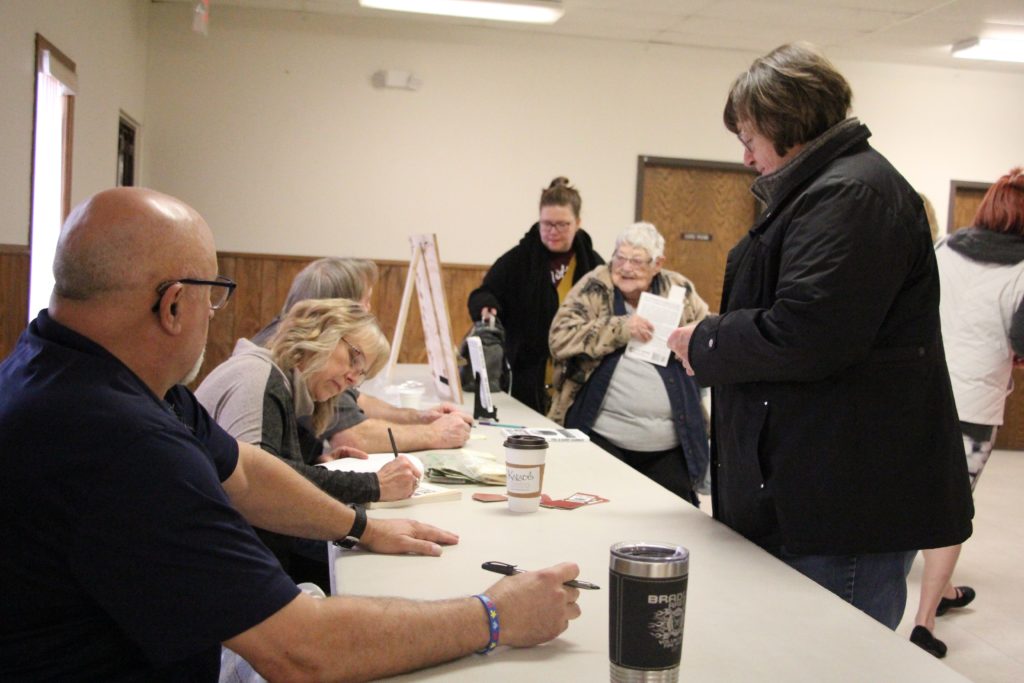 Over 70 people were at last Saturday's book signing in Parker. The event, sponsored by the Parker Public Library brought in authors Phil and Sandy Hamman. The couple is widely known for their two Gitchie Girl books that were released in 2016 and 2019.
Parker librarian Kathy Rand said that she likes to provide a variety of events for the Parker community and surrounding area.
"Hosting book events with local interest (like the Gitchie Girl books and Duct Tape Killer) with the authors present is of interest to many," she said.
Above: Marcia Marsh of Parker stands and talks to retired DCI agent Jim Severson and Hammons as she has her book signed by the authors.
(Photo/Sarah Ebeling)