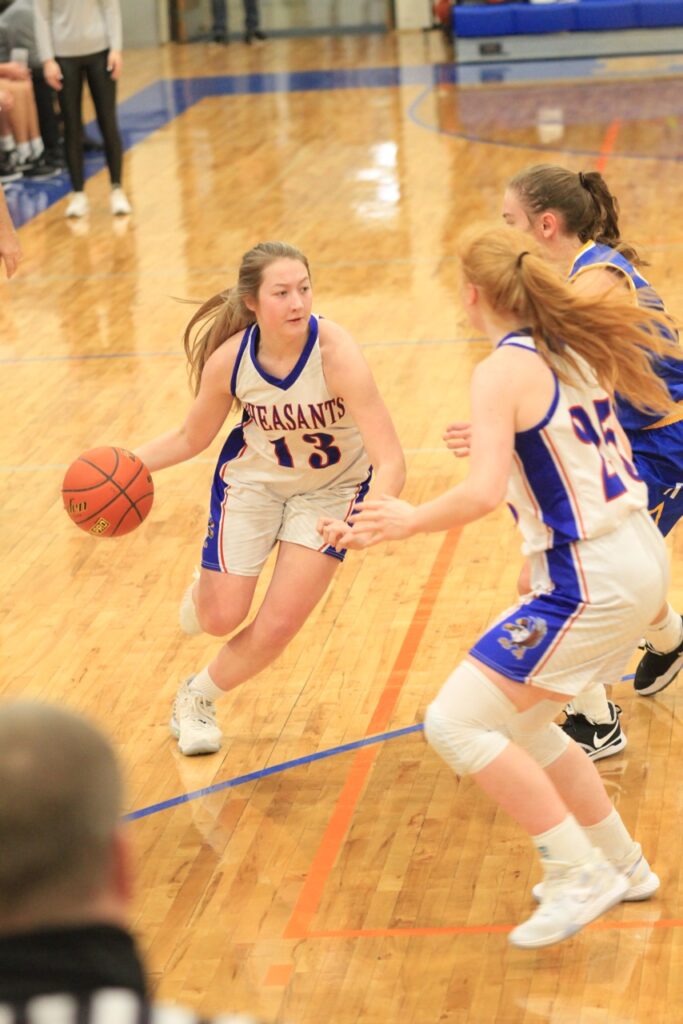 Shane Merrill | Writer
In the early matchup of the night, the Parker girls basketball team faced off against Irene-Wakonda in a back and forth game that went the distance. Parker grabbed a lead early but the Eagles came back to edge the hosts, 67-63.
Parker held a big lead early, going up by as many as 12 thanks to shots from Lexi Even and Cierra Mohr. The duo looked to have the Pheasants in control, but the Eagles stormed back, pulling within 16-11 after one.
Both teams traded blows in the second quarter, with neither team able to grab control. I-W won the quarter 17-15, although Parker still led 31-28 at the half.
The Eagles continued to inch ahead in the third quarter, tying the game at 43, and took full advantage of key Parker turnovers in the final frame, being near perfect at the free throw line and holding on for a 67-63 victory.
Leading the Pheasants was Mohr and Even with 19 points apiece while Janae Olson had 12 points and 10 rebounds.
They key for the Eagles was at the free throw line, where they went 15 of 18 while the Pheasants were just two of seven.
Up next, Parker played in the Big East Conference tournament.