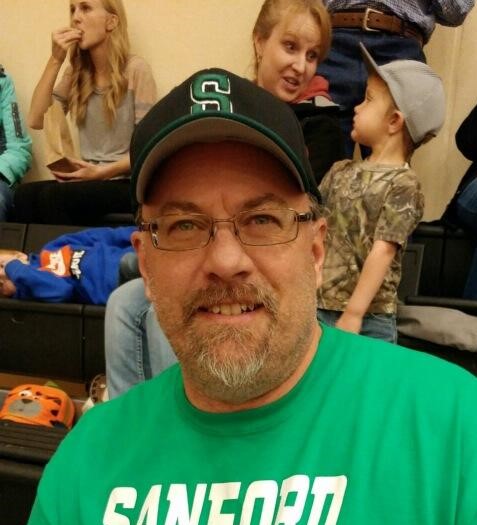 51
Wednesday, May 26
Alamosa, Colo.
Erik Chris Christensen was born Dec. 8, 1969, in Viborg to Robert C. and Marilyn (Hansen) Christensen. He was baptized in June 1970 and confirmed in April 1984 at Our Savior's Lutheran Church, Viborg.
As a child, Erik loved playing baseball and taking care of his pets. He was in Boy Scouts and earned his Eagle Scout status in 1987. He loved being with his friends and listening to rock music. He spent many of his summer days mowing lawns in town.
Erik was active in Sunday School and Luther League. Erik graduated from Viborg High School in 1988 as a class Salutatorian. He was involved in football, vocal music, All-State Chorus, Band, National Honor Society, Boys State and D.A.R. Rep. He attended and graduated from Eastern New Mexico University in May 1993 with a degree in education. Erik taught four years at Smith Lake, N.M., before moving to Colorado.
Erik married the love of his life Janine Irvine on June 16, 1995. They met at Smith Lake. To this union with three sons Cameron, Tyler and Kendall.
Erik taught at Alamosa Elementary, Sierra Grande in Fort Garland and Sanford Elementary in Sanford. He was finishing his 28 years of teaching when illness came upon him. Erik loved teaching the second, third, fourth and fifth grades. He loved being a positive influence on his students.
Erik loved watching his favorite sports teams — the Steelers, Yankees, Celtics, Islanders and Nebraska Husker football. He collected sports cards as a hobby and loved to play board games and cards, especially with all family members. He always liked listening to music.
Erik is survived by his wife Janine; sons Cameron in the Army stationed in Germany, Tyler and Kendall at home; parents Robert and Marilyn Christensen; sister Laura (Mike) Stevens; nephew Evan Stevens and niece Kirsten (Saud) Ahlschlager and baby boy Ahlschlager due in August; father and mother-in-law Bob and Judy Irvine; sister-in-law JoAnna (Mike) Eppard; nephews Michael, Nathan and Mathew; along with aunts, uncles, cousins and many friends. Erik was preceded in death by his grandparents Hartvig and Berniece Hansen and Jens and Alice Christensen.
A memorial service was held Friday, June 4, in the auxiliary gym at Sanford School in Sanford, Colo. and services will be held at Our Saviors Lutheran Church in Viborg at a later date.