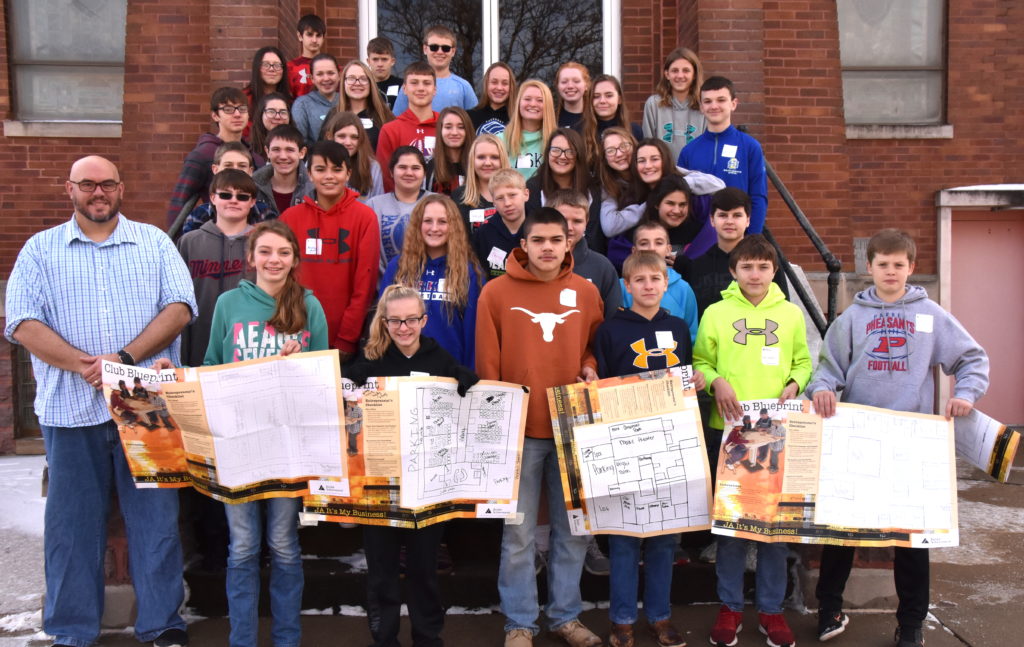 Junior Achievement Parker completed another successful year of Junior Achievement (JA) programming at Parker Elementary, Middle and High Schools during the 2018-19 school year.
"JA volunteers bring the real world into the classroom," said Kristie Fiegen, JA Volunteer and Board Member. "By sharing their personal and professional experiences with students, they help the students understand the importance of what the students are learning in school now and how it will help them succeed in the future. A big thank you to our volunteers and investors who bring JA to our Parker classrooms," stated Fiegen. "Our JA Volunteers and Investors are difference makers in the lives of our kids.
A JA volunteer is assigned to a classroom to present 5-7 lessons. Volunteers come from all walks of life, representing a variety of interests and skills. In terms of career aspirations, 30 percent of JA Alumni credit JA with influencing his or her career choice, while 20 percent of JA Alumni say they work in the same career field as the JA volunteers who taught them as a student. Additionally, 88 percent of JA Alumni report that they are satisfied with their career compared to 48.7 percent of the general public, according to the Conference Board.
JA programming is made available by the support of many local businesses and individuals who investor in our students.
2018-19 Parker JA investors include:
ABC Club
Walt and Jan Bones
Tim & Kristie Fiegen
Heartland Consumers Power District
Jensen Construction Services
Jones Food Center
Parker Ford
Parker Pharmacy
PE Group
Rivers Edge Bank
Sanford Health
State Farm Insurance – Parker
2018-19 Parker JA Classroom volunteers were:
1st Grade – Health & Chelsey McManaman
2nd Grade – Chrystal Schulte
3rd Grade – Marlys Davis
4th Grade – Mandy Catrett & Chris Poncelot
5th Grade – Sarah Ebeling
6th Grade – Mark Kasten
7th Grade – Walt Bones, Andrew Christensen
& Kristie Fiegen
8th Grade – Rick Andrus
9th Grade – Walt Bones & Ben Ready
10th Grade – Mark Kasten
11th Grade – Tim Fiegen
12th Grade – Kristie Fiegen
Junior Achievement reaches over 55,000 South Dakota students in over 30 communities. JA is the world's largest organization dedicated to inspiring and preparing young people to succeed in a global economy. JA teaches students about money, careers, and owning a business.
If you would like more information about Junior Achievement of South Dakota, contact jasd@ja.org or visit our website www.jasd.org.
About Junior Achievement® (JA)
Junior Achievement is the world's largest organization dedicated to inspiring and preparing young people to succeed in a global economy. Through a dedicated volunteer network, Junior Achievement provides in-school and after-school programs for students, which focus on three key content areas: work readiness, entrepreneurship, and financial literacy. For more information, visit www.ja.org.