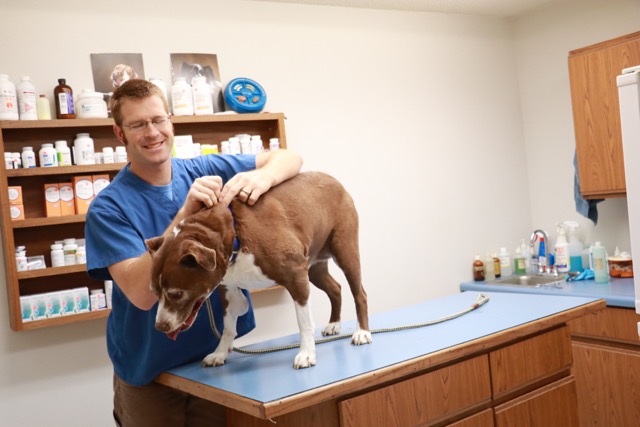 Dawn Rye | Writer
With a month under his belt, Dr. Josh Steinbart has been a welcoming addition to the Parker Veterinarian Clinic. Dr. Ron Good said he has enjoyed working with clients over the years and has been progressively getting busier so, it was time for some help.
"Dr. Josh has had six years of experience so he has his feet wet so to speak. He has a lot of the same philosophy of practice that I have. He is a good person. We work well together," noted Good.
Steinbart said "My wife Miriam and I moved to Parker with our two daughters after accepting a veterinarian position with Dr. Good."
He noted along with his two daughters, they also have two pets at home. One is a mini rex rabbit named Opal and a Hedgehog named Violet.
He explained the biggest transition for him was working with dairy cows daily in Wisconsin to working every day on primary care to smaller animals.
Steinbart explained during his sophomore year in college, an instructor noticed he was into science class and asked him if being a veterinarian was something he would be interested in. From there Steibart started his journey to become a veterinarian and graduated from the University of Wisconsin and 2013 and became a licensed veterinarian.
He said some challenges he faces as a veterinarian are doing the best job that he can and the change in demographics as far as people that come into the office and the VFD (Veterinary Feed Directive) regulations regarding animal drugs and treatment.