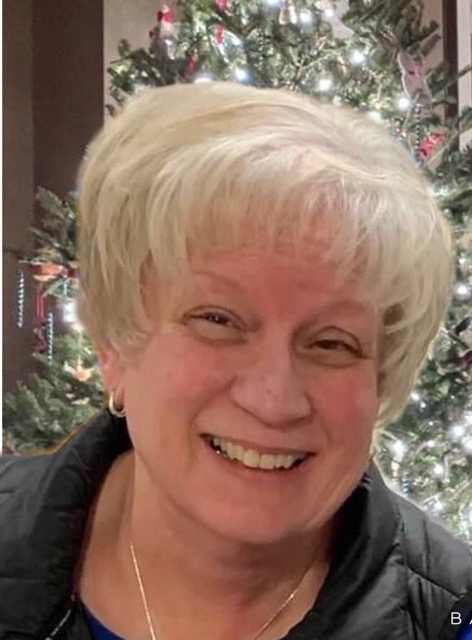 68
Centerville
Thursday, Dec. 17
Nancy was born in Peoria, Ill. on March 19, 1952 to H. Richard and Betty Waltmire.
Upon graduation from Central High School in Peoria she attended Yankton College where she met her future husband, Gary Ward. They were united in marriage in Peoria on Aug. 10, 1974.
Nancy worked to help Gary through law school. They settled in Centerville in 1977 and she adopted it as her new home. She continued to work until her children, Joseph, Laura and Sarah were born. She then became a homemaker until 2002 when she went back to work to help her children through college. She put her bookkeeping skills to work in many jobs, including her support of Gary in his practice. She retired from her final position as secretary for the chair of the art department at USD in 2015. After retirement, she pursued her passions for long walks, reading, music, sewing, quilting and machine embroidery, gifting her creations to friends and relatives and also selling them at craft fairs and a friend's quilt shop.
Nancy was a woman of many talents. She had a remarkable memory, never failing to forget a name, a phone number or a birthday of family and friends. She was a member of the Centerville United Church of Christ. She was active in both the church and the community. She served on the Centerville School Board, was active with the Centerville Arts Council and its productions, served as Sunday school teacher, church treasurer and was instrumental in the efforts of promoting and raising funds for the new Centerville library. Despite that involvement, her main focus was always on her family and friends with constant devotion to them. A close second was her devotion to the Chicago Cubs. She made friends easily, was accepting and non-judgmental of others. She will always be remembered by those close to her for her strong faith, love of family, quick smile to brighten one's day, infectious laugh and engaging and loving personality.
Her father preceded her in death. She is survived by her husband, Gary, Centerville; her children Joseph Ward, Sioux Falls; Laura (Jonathan) Rehor, Rapid City; Sarah (Joshua) Morphew, North Platte; Neb.; five grandchildren, Eliza, Jamison and Asher Rehor; Leah and Audra Morphew; her mother, Betty Waltmire, brother Richard Waltmire both of Seminole Fla., brother Theodore (Michelle) Waltmire, Oakbrook Terrace Ill., as well as countless relatives and dear friends she considered to be a part of her family. Her tremendous impact on so many lives will not be forgotten.
Private family memorial services was held on Monday, Dec. 21. In lieu of flowers, memorials may be directed to a charity of your choice in memory of Nancy.
Funeral arrangements provided by Hofmeister-Jones Funeral Home.