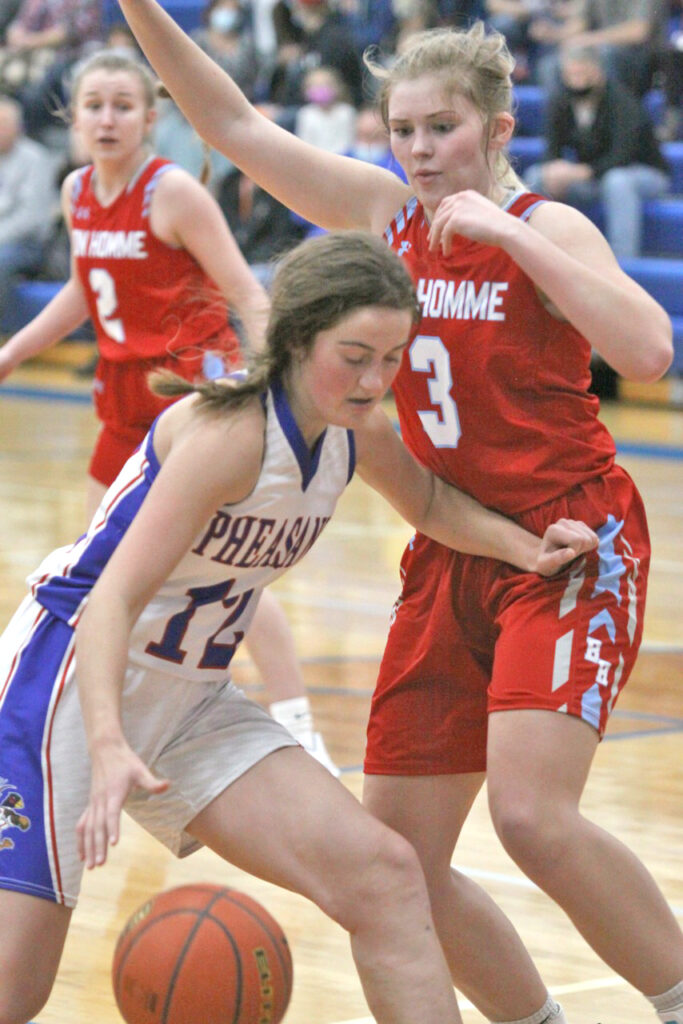 By Shane Merrill | Sports
In the opening game of the night last Tuesday, the Parker girls' basketball team took on Freeman in a matchup that has plenty of history over the past several years. Both teams had traded blows in years past, primarily in district play when Parker was in class B, but this season it was all Pheasants in the regular season meeting, as the girls raced ahead and held on for an impressive 62-48 victory.
Things were tight in the first quarter as each team battled for momentum. The teams were knotted at seven midway through the quarter before Parker went on a tear as Lexi Even and Janae Olson pushed the lead to five.
Parker held the advantage 13-9 after one,
Into the second Freeman came right back tying the game at 13. Parker then went to work once again, running off six straight from Cierra Mohr and Even, and leading to an offensive burst that had Parker up 36-21 at the half.
The Lady Pheasants never looked back from there trading buckets but maintaining a 15 point lead through out the third, Parker led 46-31 after three and went on to take the victory 62-48.
Leading the offense was Mohr with 20 points while Olson and Even had 15 points each. The duo also led the rebounding effort with six apiece as did Anna Reiffenberger. Parker shot an improved 43 percent for the game while holding Freeman to 34 percent and forcing the Flyers into 19 turnovers.
"I thought we did a great job of executing our plan. We wanted to limit touches defensively on Miller and Peterson. These girls have been working so hard, focused on fundamentals, and putting in the time to become better every day. They have been so coachable and it was great for them to see results against Freeman," said head coach Kennedy Wagner.
Up next Parker had two games cancelled due to snow, but were in action against Irene-Wakonda on Tuesday, Jan. 26.