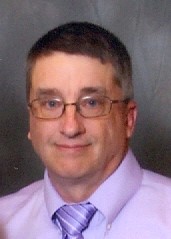 57
Friday, June 18
Sioux Falls
Ronald James Cink was born on Jan. 9, 1964, in Rochester, Minn., to James and Kathryn (Bollinger) Cink. He grew up in Beresford, where he graduated from Beresford High School in 1982. After receiving a degree from Minnesota West Technical College in Pipestone, Minn., he lived and worked in Sioux Falls before moving to Idaho for four years, then ultimately returning home to Sioux Falls. For several years, he was employed with Walgreens and was employed with Dick's Sporting Goods at the time of his death.
Ron was a member of Holy Spirit Catholic Church, where he frequently served as an usher. He was also an avid golfer and bowler. Ron was a very caring, giving, and selfless person. He was a dedicated son, brother, uncle, nephew and friend. Ron was always willing to help anyone.
Grateful for having shared his life are his family and friends, especially: his parents Jim and Kathy Cink in Sioux Falls; his two sisters, Shelly (Terry) Rund in Allen, Texas and Cindy (Scott) Johnstone in Caldwell, Idaho; his four nieces, Amanda McEldowney, Rebecca (Robert) Plant, Sarah Rund and Megan (Jared) Gold; his nephew Connor Johnstone; and his special friend, Sharon Dvorak in Sioux Falls.
Funeral services were held Tuesday, June 22, at Holy Spirit Catholic Church in Sioux Falls, with burial at St. Christina Catholic Cemetery in Parker.
Arrangements provided by Hofmeister-Jones Funeral Home.