September 22nd, 2016
by
admin
Business Manager Jim Vogel reviewed the options that a retired teacher can designate a shorter payout option.
---
September 14th, 2016
by
admin
At a meeting in Parker last week, leaders from throughout the state met to talk to a group of locals who
---
September 7th, 2016
by
admin
During last week's meeting Commissioner Jim Adamson discussed the Cemetery Road which is located west of Riverview Road about a mile north of Centerville on the east side of town.
---
September 7th, 2016
by
admin
A crash on Sunday, Sept. 4 was linked to speed and sent four minors to the hospital said Turner County Sheriff Byron Nogelmeier.
---
September 7th, 2016
by
admin
A plane crash on Friday took the life of two Tea residents.
Sixty-four-year-old Allen Bucholz and his granddaughter, 14-year-old Destiny Karpinen,
---
July 20th, 2016
by
Sarah Ebeling Editor Dawyn RyeWriter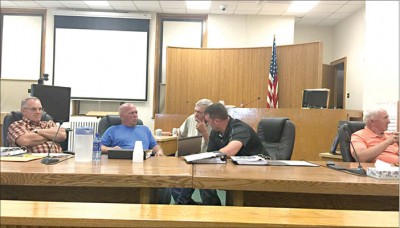 After months of debate, hearings, meetings and even a court case a decision has been made.
---