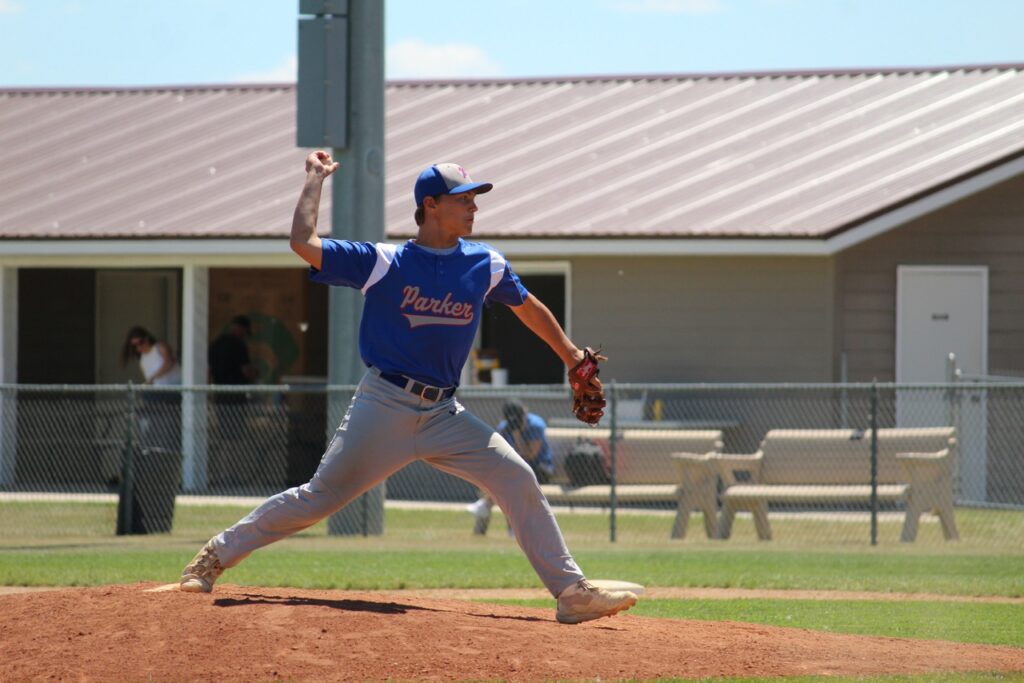 Shane Merrill |  Writer
The Parker 14u Teeners traveled to Webster last weekend for the annual class 'B' state tournament. Parker drew longtime powerhouse Canova in the first game, setting the stage for an exciting contest.
Parker vs. Canova
It took a walk off single in extra innings for the longtime power Canova Gang to defeat Parker in the state B tournament last weekend in the opening round. Parker had their chances in the contest leading 4-3 in the eighth inning, but gave up the final two runs in the bottom in the loss.
Ray Travnicek and Gabe Gillespie pitched for Parker on the night, while the Pheasants were led by Levi Berens and Seth VanVliet at the plate, with Berens posting a double and VanVliet tallying two RBI's. The Gang outhit Parker 8-4.
Parker vs Groton
After a disappointing opening loss the Pheasants faced off against Groton in the consolation bracket. Parker was able to rally from an early deficit to take the win, 6-5 with Seth VanVliet pitching. Parker trailed 4-0 early on the game, and were still down 5-2 in the fifth, but the Pheasants were slowly able to chip away at the lead. The Pheasants were finally able to rally ahead in the bottom of the seventh, as Gabe Gillespie scored on a VanVliet hit and Jake Coleman scored on a Brendan Pesicka hit tying things a 5-5. A walk was able to send Seth VanVliet in to score giving Parker a 6-5 win and sending them to the consolation championship.
Parker vs MVP
In their final game of the state tournament the Pheasants faced off against Mount Vernon Plankinton. Parker struggled from the onset, scoring just one run, with MVP running away with the win 11-1. Parker's only run was scored from Jake Coleman on a Levi Berens RBI. The loss sent the Pheasants home in sixth place on the weekend.