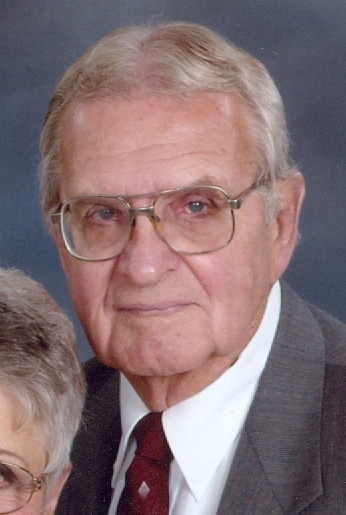 Charles E. Fogelman
90
Sunday, March 17
Parker
Charles Edward Fogelman was born on March 3, 1929, near Parker to Amos and Alice (Dannon) Fogelman. After his father died his mother married Carsten "Shorty" Knudsen, who was instrumental in many of his traits.
Charles grew up in the Parker area and graduated from Parker High School in 1946. After serving in the US Marine Corps he returned to Parker farming for several years.
On May 26, 1952, he was united in marriage to Katharine Beaner at Wellington and to this union five children were born. They moved to Sioux Falls in 1961 where Western Surety Company employed him for 25 years. For over 10 years he worked in the campus mailroom at Augustana College. He was a member of Christ the King Catholic Church, Honorary Life Member of the 3rd and 4th degrees of the Knights of Columbus. For many years he was an avid hunter and fisherman.
Grateful for having shared his life are his wife Katharine "Kay"; his children Diane Johnson and Denise (Robert) Hartman, all of Sioux Falls, Christine Fogelman, Helena, Mont., Calvin (Andrea) Fogelman, Andover, Minn., and Leslie (Katherine) Fogelman, San Ramon, Calif.; 13 grandchildren and eight great-grandchildren; a brother Lyle Fogelman, Minneapolis, Minn; and three sisters Darleen (Carol) Lund, Santa Anna, Calif., Karen (Franklin) Olson, Lacey, Wash., and Kay (Dean) Rallis, Sioux Falls. He was preceded in death by his parents, a brother Alvin and a sister Edna.
Funeral services were held Saturday, March 23 at Christ the King Catholic Church, Sioux Falls with burial in St. Michael Cemetery.
Arrangements provided by Hofmeister Jones Funeral Home, Parker.